Dr. Oscar Predicts 2010's Best Actor, Actress and Original Screenplay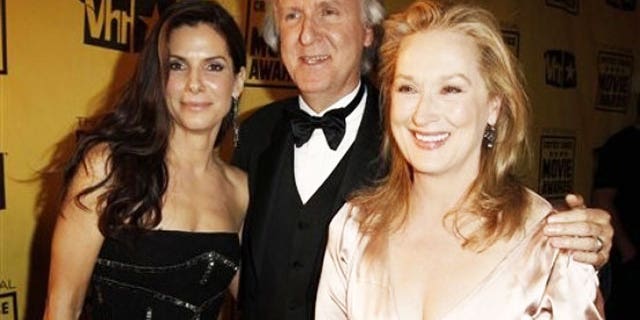 With just two days left before the big show, check out Fox411's Dr. Oscar's predictions for the 82nd annual Academy Awards.
Today, we'll take a look at the odds for best actress, best actor and best original screenplay.
Think you've got more Oscar predicting chops than Dr. Oscar? Cast your vote in our Oscars Interactive here and then tune into our live chat during the show to tell him how you measured up.And be sure to check out Dr. Oscar's predictions for Best Picture.
So without further delay, let today's games begin.
BEST ACTRESS:
Sandra Bullock, "The Blind Side"
Helen Mirren, "The Last Station"
Carey Mulligan, "An Education"
Gabourey Sidibe, "Precious"
Meryl Streep, "Julie and Julia"
Prediction: Sandra Bullock
Chance of winning: 80 percent
This category is essentially viewed as a two-way race between Bullock and Streep. Both are well liked. Both play real people. Both starred in films which were for the most part well-received by both critics and audiences. But only one will win, and expect it be Bullock. She plays a strong woman, one who is also sympathetic and admirable. She has a wide range of dramatic scenes packed with dialogue. She looks and sounds different than we've ever seen her. "The Blind Side" was one of the surprise box office smashes of the year (and a surprise best picture nominee,) and Bullock also headlined the hit comedy "The Proposal." After working steadily in Hollywood for more than 15 years, she's finally being seen as a good actress – illustrated by her triumph at the Screen Actors Guild Awards. Like last year's best actress Kate Winslet, there is a growing sentiment that this is Bullock's year.
Streep was initially thought to be a front-runner, and she still has a small chance. It's been 27 years since and a total of 11 consecutive losses since the last of her two wins. Some voters might feel like she's finally due for a third. Nonetheless, "Julie and Julia" is a comedy. Good Oscar journalists know that it's difficult to win a lead Oscar for a comedy, and next to impossible if the comedy isn't up for best picture (as in this case.) As the season wears on, it's become more and more difficult to envision Streep's name being called out when the envelope is opened. This is the most competitive of this year's acting races, but not by much.
SLIDESHOW: The 2010 Oscar Nominees
BEST ACTOR:
Jeff Bridges, "Crazy Heart"
George Clooney, "Up in the Air"
Colin Firth, "A Single Man"
Morgan Freeman, "Invictus"
Jeremy Renner, "The Hurt Locker"
Prediction: Jeff Bridges
Chance of winning: 95 percent
It's Bridges all the way, there's virtually no way that he can lose. His performance in "Crazy Heart" has Oscar written all over it. He has the perfect blend of dramatic and subtle scenes. There's the alcoholism and the key breakdown moment which voters will surely remember. He even does the singing himself. The Golden Globe and Screen Actors Guild awards have gone his away, and both resulted in big standing ovations. Remember that this is his fifth nomination and he has never won. (His first nod came for 1971's "The Last Picture Show.") Hollywood has always liked Bridges – they'll finally get to show him just how much.
SLIDESHOW: The Worst Oscar Dresses of All Time
SLIDESHOW: The 10 Worst Oscar Hosts of All Time
BEST ORIGINAL SCREENPLAY
"The Hurt Locker"
"Inglourious Basterds"
"The Messenger"
" A Serious Man"
"Up"
Prediction: "Inglourious Basterds"
Chance of winning: 55 percent
It's tight race between "The Hurt Locker" and "Inglourious Basterds," with this prize probably going to the latter. Voters often interpret this category as "most original screenplay" and not necessarily "best-written screenplay penned directly for the screen." With that in mind, it seems hard for "Basterds" to lose. The concept is incredibly creative, and the work contains a wide variety of colorful characters and unforgettable scenes. It's a chance to give the film another major award (remember, it has a total of eight nominations,) and will serve as a consolation prize to also-ran director Quentin Tarantino. If the sweep for "The Hurt Locker" is incredibly strong it could nab this award, too – but I have a feeling that it will go to the "Basterds."