Donald Trump Jr. slams Jennifer Lawrence for saying she would throw a martini in Trump's face
Donald Trump Jr. took to Twitter Thursday to defend his father after Jennifer Lawrence said she would happily throw a drink in the president's face.
Jennifer Lawrence told The Hollywood Reporter in interview published Wednesday she has never met Donald Trump, but if she ever gets the opportunity, the Oscar-winner is well-prepared.
"Oh, my God, I've been waiting for this moment," the 27-year-old told Oprah Winfrey in the interview session. "I'll give you a hint – it's not nice."
Lawrence added, "I've got a pretty good speech. And it ends with a martini to the face."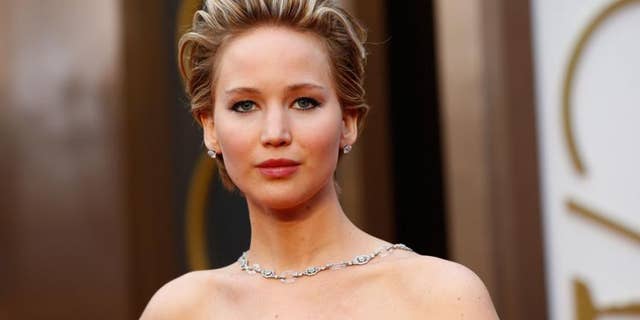 In response, Trump Jr. tweeted Thursday, "I'm pretty sure that's not how it would end…"
Lawrence, who's been busy tackling several movies for 2018, is eager to also take on a new role: that of educator to children. The "mother!" actress announced she's ready to embark on high school and college campus tours throughout the country.
"I want to travel around to the areas I'm from so that people realize corruption is a completely nonpartisan issue," she said in her interview published in The Hollywood Reporter. "I would [also] love to help pass a bundle of laws [against government corruption]. We'd be able to pass state-by-state legislation to help [stop] corruption in our government."
Lawrence is a board member for the nonprofit organization Represent.Us, which aims to pass anti-corruption laws "that stop political bribery, end secret money, and fix our broken elections." She said fans shouldn't be surprised by her willingness to make a difference in Washington D.C.
"My political passion has almost turned into an obsession," she said. "I mean, I don't think you ever do feel settled, [but] as soon as you feel settled with your home and your personal life, you're looking at the world and going, 'How in the hell do I fix this? What do we do?'"