Dominique Swain Dumps Unvaccinated Puppies at Shelter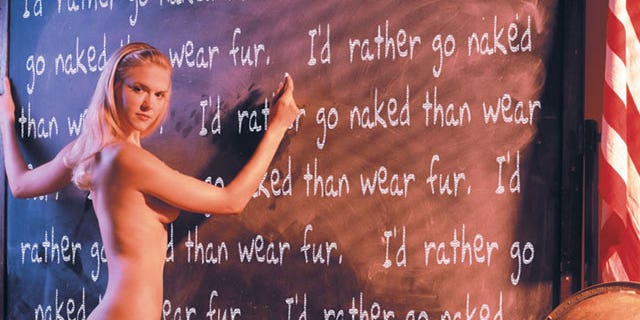 LOS ANGELES – It sounds like "Alpha Dog" starlet and PETA spokeswoman Dominique Swain needs a refresher course on how to treat animals.
Pop Tarts spies spotted the 29-year-old actress at an animal shelter in Malibu over the weekend, accompanied by her father and a box of eight-week-old, half cocker spaniel puppies that her dog had.
"She was really strung out and just wanted to dump the puppies there, they had never even been to a vet," an eyewitness tells Tarts. "She was told that it was crucial that they had their shots at four and eight weeks, and they had to be kept away from the other shelter dogs."
SLIDESHOW: Click here to see photos of Dominique Swain.
According to the witness, the shelter volunteers asked if Swain could make a donation so the required vaccinations could be performed, otherwise the volunteers at the non profit shelter would have to pay for them.
"She said she had no money, despite [driving in] in her BMW," the eyewitness said. "She was really rude. Eventually she said she would make a small donation, but just left the pups there and drove off."
It sounds like Swain may have forgotten the words she uttered in PETA's "I'd Rather Go Naked Then Wear Fur" campaign under the slogan "Kindness is a Class Act."
"Cruelty to animals is wrong," Swain said. "If all I have to do is stand in front of a blackboard naked to make people think about the cruelty that animals go through to make a fur coat, I'm perfectly willing. I'm baring my skin to save animals' skins!"
A spokesman for PETA was not impressed with the actress's actions.
"We've not worked with Dominique in years and there's no excuse for her allowing her dog to breed in a city that is overflowing with homeless animals literally dying for good homes," said the rep. "There are free and low-cost spay-and-neuter services available all over LA. It is up to all animal guardians to fix their cats and dogs. If people don't have the resources to pay for spaying or neutering, they can still find free clinics by doing the tiniest bit of research."
A rep for Swain did not respond for comment.