'Dirty Dancing 2' star Romola Garai recalls being body-shamed by producer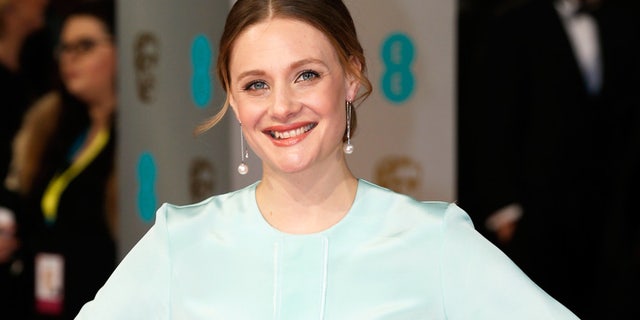 At age 17, Romola Garai was given the opportunity to star in the 2004 sequel of the classic 1987 film "Dirty Dancing." However, the British actress doesn't have fond memories of her time on set.
The now 34-year-old told The Guardian how a female producer pointed at her thighs while she stood in her underwear and declared "This isn't good enough."
Garai even described how she was "weighed in and out every day with a dietician flown to Puerto Rico" to ensure she stayed "underweight" for the leading role in "Dirty Dancing: Havana Nights."
KATE BECKINSALE CLAIMS MICHAEL BAY BODY-SHAMED HER
"It screwed me up for years," explained Garai to the UK-based publication. "Not only did it completely changed how I felt about my body, but I felt like I'd failed because I hadn't fought back. I felt complicit, because I didn't say no. I signed off on Photoshopped images and felt terrible for perpetrating this… lie."
"Someone said the only thing that was convincing in the whole film was the look of pure misery in my eyes," she added. Garai described the experience as her "feminist epiphany."
While Garai did pursue modeling as a teenager, she insisted that no one ever told her to lose weight until she took on the role of Katey Miller opposite Mexican star Diego Luna as Javier Suarez.
FOLLOW US ON FACEBOOK FOR MORE ENTERTAINMENT NEWS
"It's different with film, because it's not about the weight, it's about control," she said. "It's an industry with a clear agenda of ensuring women's relationships with their reflection on screen make them feel inadequate. I never went back to Hollywood again."
Garai did eventually pursue acting again after she studied at university. She described still being told to change by producers, except this time it has nothing to do with the scale.
"I've had sporadic acne in my life and have extraordinary conversations with them about how I can't have spots on screen, telling me about the drugs I should take," she added. "There's this idea that in order to propagate visions women aspire to, you have to make other women feel bad."
Garai also mentioned how she was told to behave towards her male co-stars.
"OK, I've had a female director say to me that the male actor is really challenged by aggressive women, so I have to be delicate with the way I speak to him," she said. "I said: 'I can't tell you how hard that will be for me. I am not that kind of person.' There are hundreds of misogynistic directors, but an equal number who are not. It's a mistake to make it a gender split. That's not helped the cause."