Did Oprah Winfrey's Network Inflate Vote for a Single Contestant?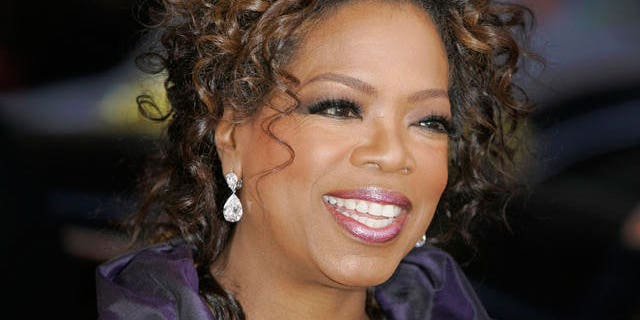 LOS ANGELES – Oprah Winfrey's new television network OWN, launching in January, has been forced to start an investigation into possible foul play surrounding its "Your OWN Show" contest.
The online competition solicits video entries from contestants who want to host a talk show on the new network. Prior to Tuesday, wheelchair-bound comedian and travel show host hopeful Zach Anner -- who reveals in his pitch video that he has cerebral palsy, which he refers to as the "sexiest" form of palsy -- was the favorite among almost 6,000 entrants, and had taken over the contest's top spot for over a week.
But in a surprising turn of events on Tuesday, Anner was overtaken by another candidate, Dr. Phyllis, who got more than 300,000 votes in less than 20 minutes and 600,000 within an hour, prompting many to question whether the network, or even Winfrey herself, had played a part in goosing her numbers.
"The online voting rules for the "Your OWN Show" video submission are carefully crafted to be fair to everyone," a rep for the OWN Network told FOX411.com's Pop Tarts in a statement. "Any allegations of impropriety will be investigated and the appropriate actions taken to keep the process unbiased."
We asked several times for the name of the company responsible for tabulating the votes, and despite being told by the rep that they would get back to us "ASAP," the rep never did.
According to the website Geekosystems, for a period of time on Tuesday the source code for Phyllis's "vote" button was altered. The time that the change in code happened coincided with the hour of Phyllis's mysterious surge in popularity. Some fans have also claimed that Anner's total votes and page views actually declined during that time, while Phyllis' rose at an exceptional rate.
Nonetheless, not too long after news of the controversy hit the headlines, Anner was soon back to prime position, having garnered over 6.5 million votes, most likely due to the media attention surrounding the ordeal.
John Mayer's endorsement last week can't hurt either. "You're really funny, I think I speak for everyone when I say I want to see this show," Mayer said in a video blog directed to Anner, before offering his services to do a theme song for his "amazing" travel show.
Anner himself is less-than-distressed about growing conspiracy theories that he may very well have been the victim of a prejudice attack by the media's most powerful woman.
"(Oprah) is probably too busy building schools and helping children to even notice someone like me," he told Entertainment Weekly. "I'm grateful for everyone's continued support and to Oprah for giving me this opportunity. Thanks again, happy travels, and keep being sexy!"