Demi Lovato replaces Ariana Grande at MLB All-Star Game concert after 'I hate America' flap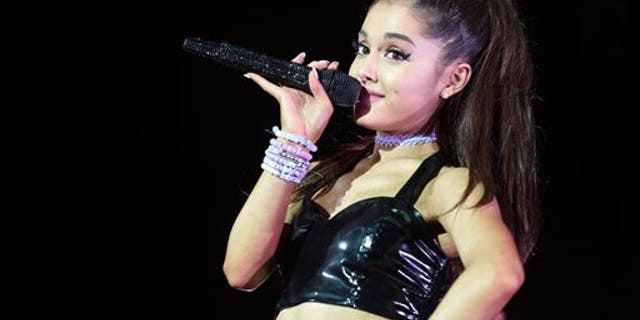 NEWYou can now listen to Fox News articles!
This is what happens when you trash talk America.
Ariana Grande has pulled out of a concert performance at the MLB All-Star Week this Saturday in Cincinnati, saying it was because some of her wisdom teeth were removed on Monday. Demi Lovato will perform at the concert in her place.
While Grande cited the oral surgery as the reason for the cancellation, many speculated that it was because of a backlash over getting caught on video saying, "I hate America."
The video, which was posted Tuesday on the gossip site, TMZ, sparked outrage on social media. The singer can be seen smooching with her backup dancer Ricky Alvarez at a doughnut shop in California and waiting to be attended when an employee pulls out a tray of extra-large doughnuts and places it in the display in front of her.
"What the f--- is that?" Grande asked. "I hate Americans. I hate America."
Celebrity gossip blogger Perez Hilton immediately called out Grande for her comment, tweeting: "Unlike@ArianaGrande, I love America and Americans."
Other responses were more personal. One person tweeted, "Rant: #ArianaGrande [said] 'I hate America,' spits on donuts. Know what I hate? Entitled brats."
RANT: #ArianaGrande says "I hate America," spits on donuts. Know what I hate? Entitled brats. http://t.co/2O42ZGw9MF pic.twitter.com/B3t04nBrmd
Lovato released a new single, "Cool for the Summer," last week. The free concert during the 2015 MLB All-Star Week will also include pop-rock band Rixton, best known for the hit "Me and My Broken Heart."
The 86th MLB All-Star Game will take place Tuesday, July 14 at the Great American Ball Park in Cincinnati.