'Days of Our Lives' star says soap is more than a show, it is 'a piece of furniture' for fans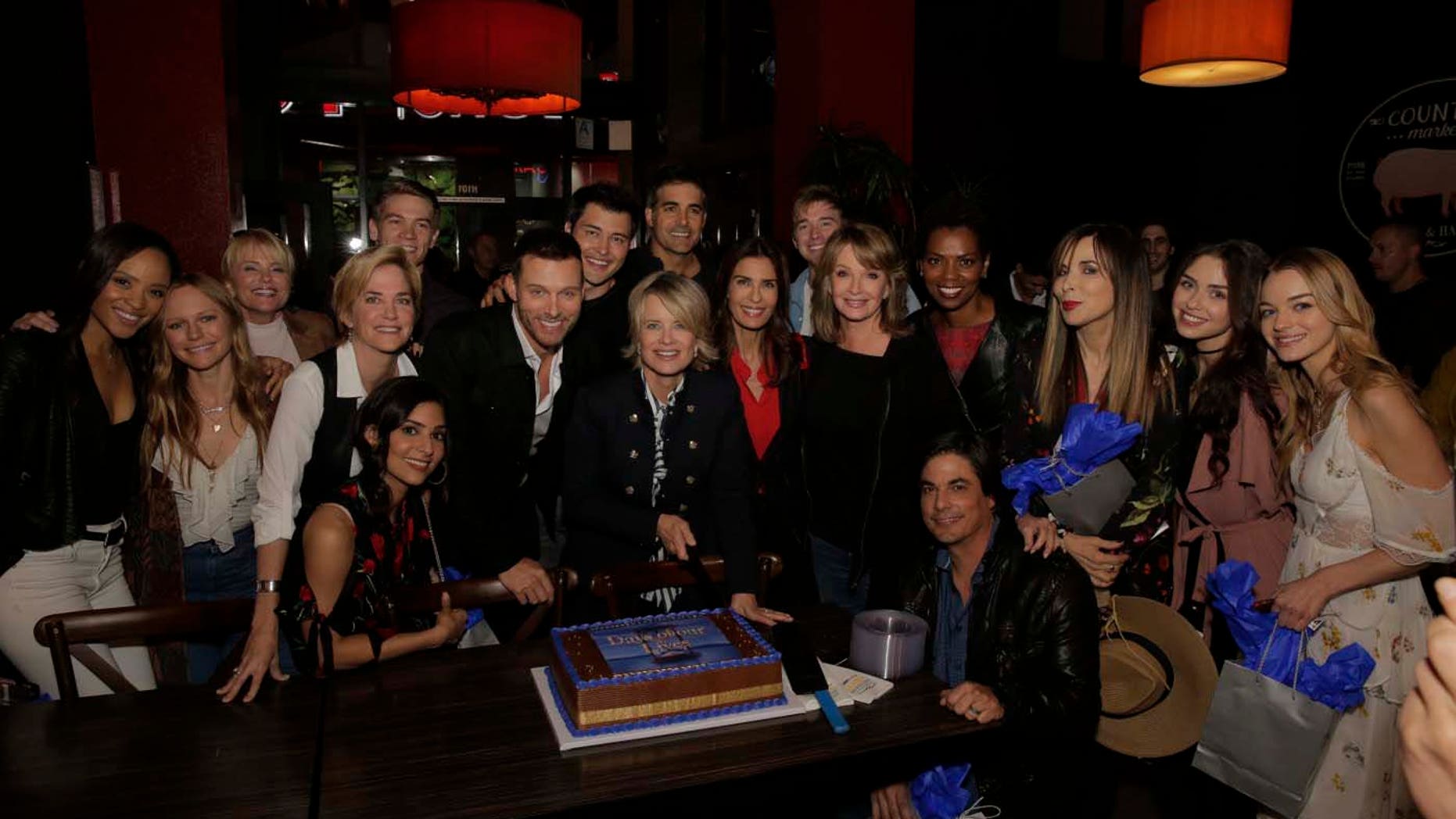 The sands have been passing through the iconic "Days of Our Lives" hourglass for an incredible 52 years, and Eric Martsolf, who plays Brady Black, says the soap is a household essential for some.
"We are not just a show to people anymore," he told Fox News at the cast's annual "A Day of Days" fan event. "We are a piece of their furniture."
Martsolf, who has been with "Days" for nine years, says he's extremely lucky to be part of the long-running serial.
"I feel like I am part of an icon…it's almost a historical landmark on television."
"Days of Our Lives" is set in the fictitious Midwestern town of Salem, and revolves around the Brady, Horton and DiMera families.
"I think we specialize in the strong ties the family has and the people that have grown up together in Salem, we specialize in that family vibe," Martsolf said. "Things do tend to go quite wrong in Salem all the time, so whenever things go wrong we always unite around family and friends—the good guys against the bad guys."
Chandler Massey, who plays Will Horton, says the show made him the actor he is today. Massey is the first actor to win a Daytime Emmy for playing a gay character.
"I think I learned how to be professional—the shooting demands and the financial demands were stuff you really have to be on your game at all times," Massey said. "I think it helped me hone my craft."
Massey said the story lines and characters make "Days" an engaging series.
"I think it's because we do juicy story lines and we are not afraid to push the envelope and go a little crazy sometime. But I think also the rich tapestry of characters also helps make it a juicy show."
Speaking of juice, Bryan Dattilo, who plays Lucas Horton, said viewers can expect his character to face a lot of changes in upcoming episodes.
"It's actually a pivotal point in his life, he is going through a lot of challenges trying to overcome his drinking again and still realizing the value of life and being sober," Datillo said. "There is always this 'love life' aspect that comes into play and gets juicy. It's so much juice, it's a lot to drink."