'Dancing With the Stars' recap: A shocking live elimination on 'country night' brings tears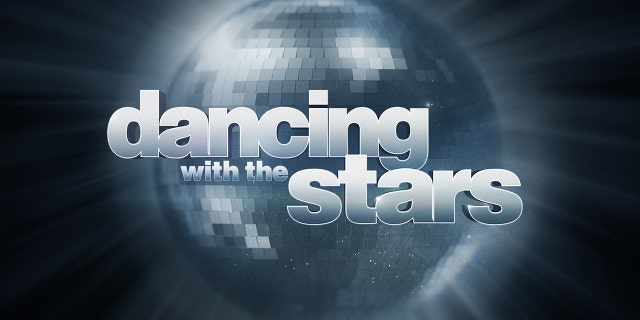 "Dancing with the Stars: Country Night" turned into a sad farewell for two promising performers in a shocking double elimination.
[SPOILER ALERT: The remainder of this article will discuss Monday's episode of "Dancing With the Stars."]
In a surprise, that meant "The Bachelorette" contestant Joe Amabile, the worst dancer in the competition, is moving on to the semifinals, two of this season's celebrity dancers were kicked off the show on Monday.
During the live taping, former "The Dukes of Hazzard" star John Schneider and ex-football player DeMarcus Ware were eliminated after the entire cast paid tribute to country music.
Amabile got the night's lowest score, just 21 out of 30 points, for his country tango with partner Jenna Johnson, and admitted to reporters after the show, "I am definitely shocked I'm still here. I thought after… night one we were going home."
But he was happy his reality TV fan votes pulled him through yet again saying, "I have an incredible support system."
"Fuller House" star Juan Pablo Di Pace, Disney kid Milo Manheim, "Harry Potter" actress Evanna Lynch, radio host Bobby Bones and Instagram model Alexis Ren also advanced to next week's show.
Schneider, a country singer as well as an actor, opened the show with a vibrant jazz routine to John Denver's song, "Thank God I'm a County Boy" with partner Emma Slater.
In a confessional clip, Schneider, 58, acknowledged his messy divorce from wife Elvira Castle, which he explained to Fox News weeks ago, and cried on camera about not seeing his three children because of the tension.
He said of appearing on "DWTS" during his divorce, "This has been the happiest time and worst time of my life."
Schneider also sobbed after performing his dance and getting kind words from the judges and a score of 25.
Despite everything, the TV icon got the boot at the end of the show.
Also leaving — after performing a Viennese waltz for 27 points — was Ware, who told Fox News afterward that he was proud to display a "not giving up mentality" in week seven of "DWTS."
Di Pace and partner Cheryl Burke continued their dominance in the competition, scoring a perfect 30 for the second week in a row.
The handsome star said, "I'm tired but I'm really happy."
Lynch also received a perfect score and channeled a broken romance in her past to help her get into the country mood.
She told Fox News backstage, "It was a heartbreak. It makes you understand love. It's the most amazing feeling and you want to go there but it's also so painful."
Ren and partner Alan Bersten, however, showed they are in a current romance.
The model had confided she had feelings for the professional dancer on last week's show, and on Monday, viewers saw Bersten admit that he was drawn to her, too.
Then they shared an on-camera kiss.
They received 29 points for a sensational samba as country singer Lauren Alaina performed her song "Ladies in the '90s" behind them.
Disney star Manheim and his partner Witney Carson also earned 29 points, staying in the hunt for the mirror ball trophy with a strong foxtrot to a LANCO song.
After the show, Manheim told reporters, "I didn't think I would make it this far."
Carson said of Amabile's surprising longevity on the dancing competition series, "I think people love him because of his personality, clearly… is he the best dancer? No. We can all say that. But he's gotten better, people love him, and that's what the show's about."
Country radio host Bones was in his element with the theme night and announced on camera that he will be the new full-time mentor on ABC's "American Idol" next season.
He laughed about the aspiring singers that he would "teach them everything but dancing."
Indeed, the judges gave Bones faint praise and he garnered just 24 points with partner Sharna Burgess.
Low-scoring stars Bones and Amabile headed up the country "team dances" during the second half of the show.
Bones' "Team HayNow" grabbed a 29 score for their line dance to Dolly Parton's "9 to 5" but Amabile's "Team Joe Down" only received 26 for their freestyle to "Country Girl" by Luke Bryan.
Next week's semifinals will decide who will vie for the mirror ball trophy on November 19.