Critics worry Wang Jialin's purchase of AMC theaters could be part of China's 'soft power initiative'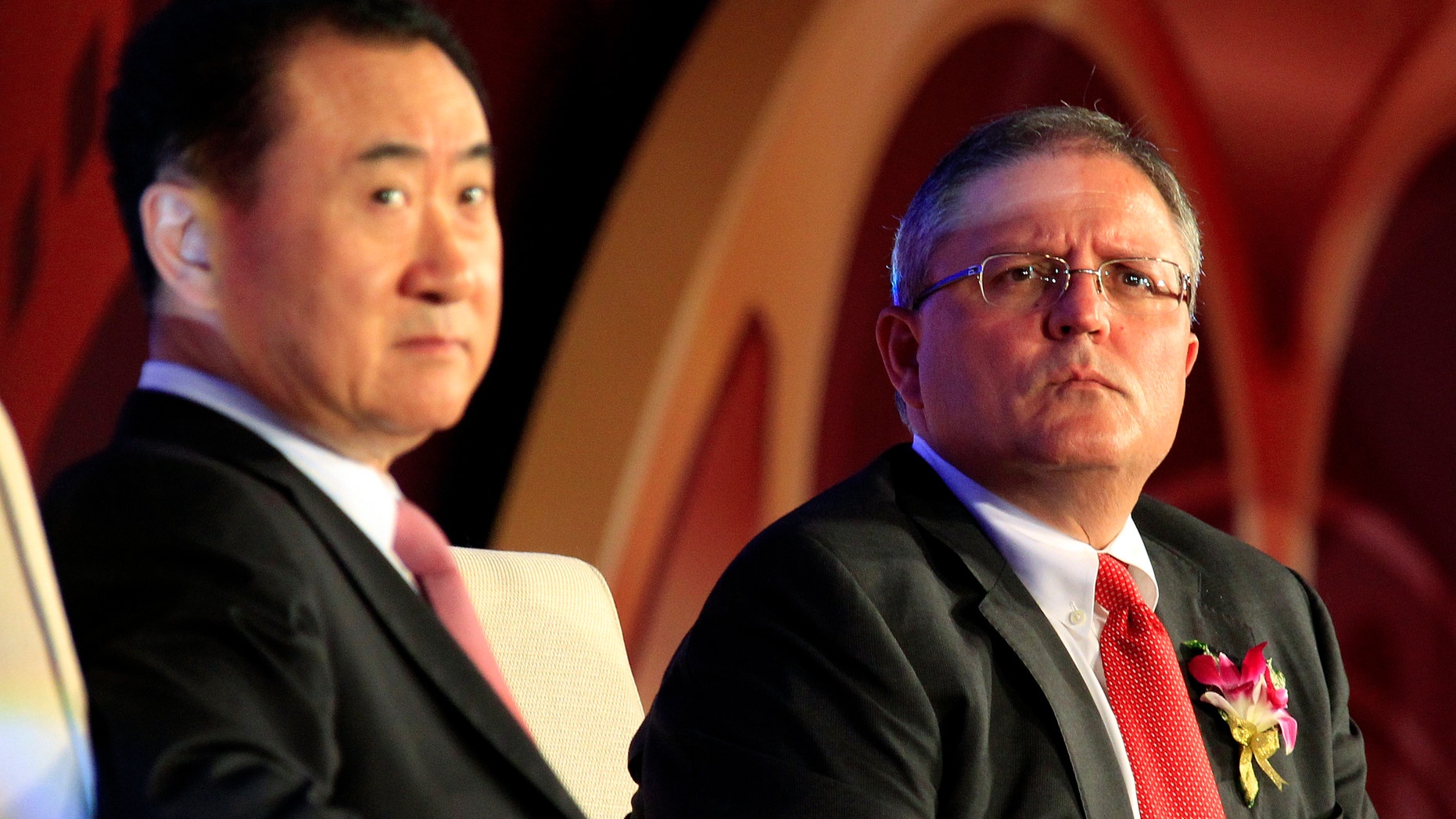 LOS ANGELES – AMC Entertainment, the United States' second largest theater chain, was recently purchased by Wang Jianlin, a Chinese multi-billionaire with strong ties to the Chinese Communist Party.
"This is a long-term investment," the Wall Street Journal quoted Jainlin as saying about his acquisition. "Private equity lacks the long-term vision that we have."
Jianlin, who made his fortune in real estate, hotels and department stores, also founded China's largest theater chain, Wanda Cinemas. That theater chain claims 14 percent of China's market, and boasts 86 cineplexes and 730 screens.
Now, with Jianlin's acquisition of AMC Entertainment, Wanda will be the world's largest cinema operator, representing about 10 percent of the global market.
Jianlin, who is the deputy to China's 17th Party Congress, a member of the National Committee of the Chinese People's Political Consultative Conference and a vice chairman of the All-China Federation of Industry and Commerce, insisted that there were no ulterior motives to his acquisition of AMC.
"There was no mention of promoting Chinese movies during our negotiations," Jianlin said. "Not a lot of Chinese movies can go abroad. The quality and content of the movies is not high enough."
But critics are concerned that Jianlin's purchase of AMC Entertainment could help aid the Chinese government's propaganda aims.
"So far, we don't know whether this a part of China's Grand Propaganda Project," Tiananmen Square activist and former political prisoner Dr. Yang Jianli told FOXNews.com. "In recent years, the Chinese government has promoted a so-called soft-power initiative. I'm not saying that Jianlin's acquisition of AMC Entertainment is a part of the Grand Propaganda Project, but Americans have every reason to worry, because the Chinese do have the intention to export its cultural product."
Others charge that Jainlin, who also has ties to disgraced Chinese politician Bo Xilai, may be interested enhancing his position in China with his acquisition of AMC Entertainment.
"I may be going out on a limb here, but the fact that Wanda will now have a major beachhead in the world's most important media market could greatly enhance Wang Jianlin's standing with the Communist Party," said producer Robert Cain, who has done business with China since 1987, wrote in TheWrap.com. "The party leadership has repeatedly emphasized the critical importance of soft power initiatives, especially in the west, and with AMC Wang will now have China's largest mouthpiece in the U.S."
Experts also note the amount of money Jianlin paid for AMC Entertainment was well over its estimated value.
"The Chinese overpay for everything," Derek Scissors, an Asia economist for the Heritage Foundation, told FOXNews.com exclusively. "China's economy is half the size of ours, but the money supply is 30 percent bigger. So there's all this money sloshing around–if you can get it–and it's not worth as much. So, the standard course for Chinese investors is to overpay. Given the direction of the theater industry in this country, you would look at this deal and say, 'Is this really worth it?' But it might be worth it to Jianlin, even though it wouldn't be worth it to any American investor."
However, some power players in Hollywood don't see any red flags with Jianlin taking the helm of AMC Entertainment.
"There's a lot of pros to this," producer Frank Capra III, grandson of the late legendary filmmaker Frank Capra, tells FOXNews.com. "It will give them the opportunity to distribute films that may have otherwise never been seen in this country. It will also give them the opportunity to strengthen a relationship in the entertainment business about creative rights and artists' protection against piracy."
Capra, who is currently developing a biopic on '70s funk band Kool & the Gang, adds that we shouldn't worry too much about communists taking over Hollywood, "The blacklists are a part of the past – they're a part of the history books now."
When reached for comment, a rep for AMC Entertainment told FOXNews.com, "In an effort to focus on the deal closing, we will not be conducting any interviews until it is closed. Thank you for your patience as we complete our next phase."
Jianlin told the Wall Street Journal that he would not interfere with AMC's day-to-day business. "There is no change for the brand or management," he said. "The only change is the boss."