Critics slam MSNBC host's claim that kids belong to community, not parents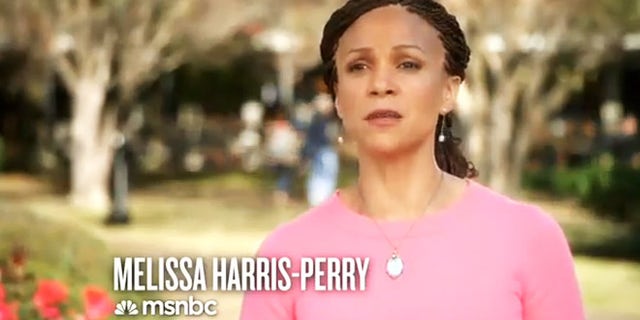 LOS ANGELES – Parents and media critics were aghast after a host for MSNBC called for collective care of a community's children instead of parents taking care of their kids themselves.
MSNBC host Melissa Harris-Perry recorded a commercial for the network in which she stated that children do not belong to their parents, but are instead the responsibility of the members of their community.
"We have never invested as much in public education as we should have because we've always had kind of a private notion of children. Your kid is yours and totally your responsibility. We haven't had a very collective notion of these are our children," she says in a spot for the network's "Lean Forward" campaign. "So part of it is we have to break through our kind of private idea that kids belong to their parents, or kids belong to their families, and recognize that kids belong to whole communities."
Harris-Perry's views ignited a firestorm of anger and disbelief.
"The notion that children belong to a state government rather than their own flesh and blood is the most disturbing statement made in recent political times. Melissa Harris-Perry is dead wrong. It's unfathomable that any true American could make such a pretentious and naively ill statement," media communications expert, and parent, Angie Olszewski told FOX411's Pop Tarts column. "The government can't properly run their own budgets schools and public systems. Why would anybody think they could rear children?"
The Media Research Center's Director of Media Analysis, Tim Graham, called the MSNBC spot "frightening."
"It's bad enough that 'Lean Forward' already sounds like an ad for Mao's Little Red Book, then to have your network's hosts talk about your children being part of the Collective is just spooky," he said. "I think most parents disappoint MSNBC with their traditional beliefs that their children are theirs to love and raise as they feel is best. They don't want to surrender their parental rights to the 'village.' It's this same contempt for education beginning in the home that spurs many parents into home-schooling."
Political pundit Glenn Beck condemned the clip during his radio show Monday, calling it an almost "parody of reality so far beyond what we have ever thought as a nation." He also said there were plenty of people enamored by the MSNBC host's theory, who would gladly "hand over" parenting responsibilities.
However, there are also those who argue that Harris-Perry's comments are a step in the right direction when it comes to tackling the issue of improving education.
"I totally agree that 'it takes a village.' Although parents have the greatest influence on their children, society and its messages are powerful. It is up to us as educators and concerned community members to do what we can to make sure those messages are the ones we want our children to hear," explained school administrator and founder of ParentingGirls.com, Dr. Janet R.Wojtalik. "Unfortunately not all of our families have the 'know how' or the resources to do what is best for their children. They need support."
D.C.-based political lawyer Margaret Cone concurred, noting that her own family – like most at her own childhood school – actively participated in school activities.
"I was very close to the parents of my childhood friends. They watched out for me," she continued. "It is society's responsibility to ensure that the next generation is equipped to handle the ever-changing world. Educating our children is a responsibility that has been grossly ignored to our detriment."
The clip has received almost half a million YouTube views since it was posted last week, and has drawn quite a mixed bag of responses.
"Excellent example of elitists who think they know how to raise your kids better than you," commented one while another weighed in: "You nailed it."