'Cristela' creator and star: I don't want to represent Latinos, I want to entertain them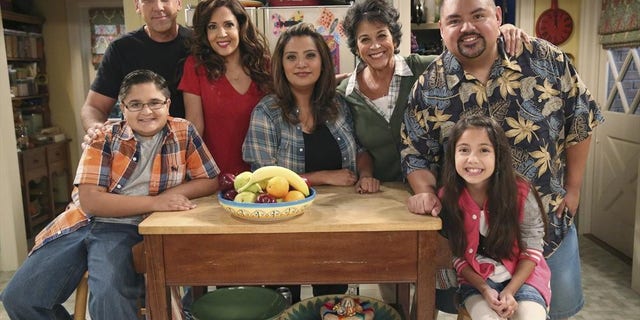 NEWYou can now listen to Fox News articles!
Cristela Alonzo did not have much growing up in a Texas border town. Her family was dirt poor, for many years living in an abandoned diner where her mother would use a heater to cook food for many years.
The 35-year-old says that she was taught to expect the worst at all times because then you would never be disappointed.
Not the normal wellsprings of comedy, but out of them Alonzo has fashioned a career, first in standup comedy and now in a new sitcom on ABC.
"My life would never be that bad," she told a packed room during a special screening of her new show. "This show is a payback to TV. TV taught me how to dream."
The Mexican-American comedian is the creator and star of "Cristela," a fictionalized version of in her life in Texas during the time that she had to drop her career and live with her sister and her family in order to help take care of her mother.
"My mom ending up passing away and I got really depressed and didn't have money for therapy, and so I started doing standup to cope with my mom's death," Alonzo said. "I started talking about my family, never thinking that it would be a show."
"I never thought my life was special enough to have a show about. My life is my life," she continued.
But ABC executives found it special, and "Cristela" premieres on Friday.
Alonzo said she gets asked all the time how her show intends to represent Latino culture.
Her answer: It won't!
"I can represent my family. I can tell you about my family's life, but I can't represent every Latino. We're all so different," she said. "Recently at a screening, this woman commented on my mom. She was like 'My mom's not like that! My mom is sweet. Why do all these Mexicans with all these shows have the same moms?' And I was like, 'That was my mom – that's why the character is like that. Your mom sounds great, but I can't write your mom. Your mom wouldn't be in the show, because I wouldn't even know how to write that kind of mom.'"
Instead of trying to represent all Latinos, Alonzo wants to tell the stories that matter to them.
"People need to understand what the struggle is [with comedy]," she said. "The moment you laugh at [something], you take away its power, and you can have a true conversation about it."
Alonzo also wants to empower and inspire kids who are growing up, as she did, believing that they can't follow their dream.
"I grew up in a border town in Texas with no hope and look at me now. I have a TV show," she said. "My family always said good things don't happen to people like us… If something like this happened to me, it can happen to you. You just need that reminder."
Follow us on twitter.com/foxnewslatino
Like us at facebook.com/foxnewslatino