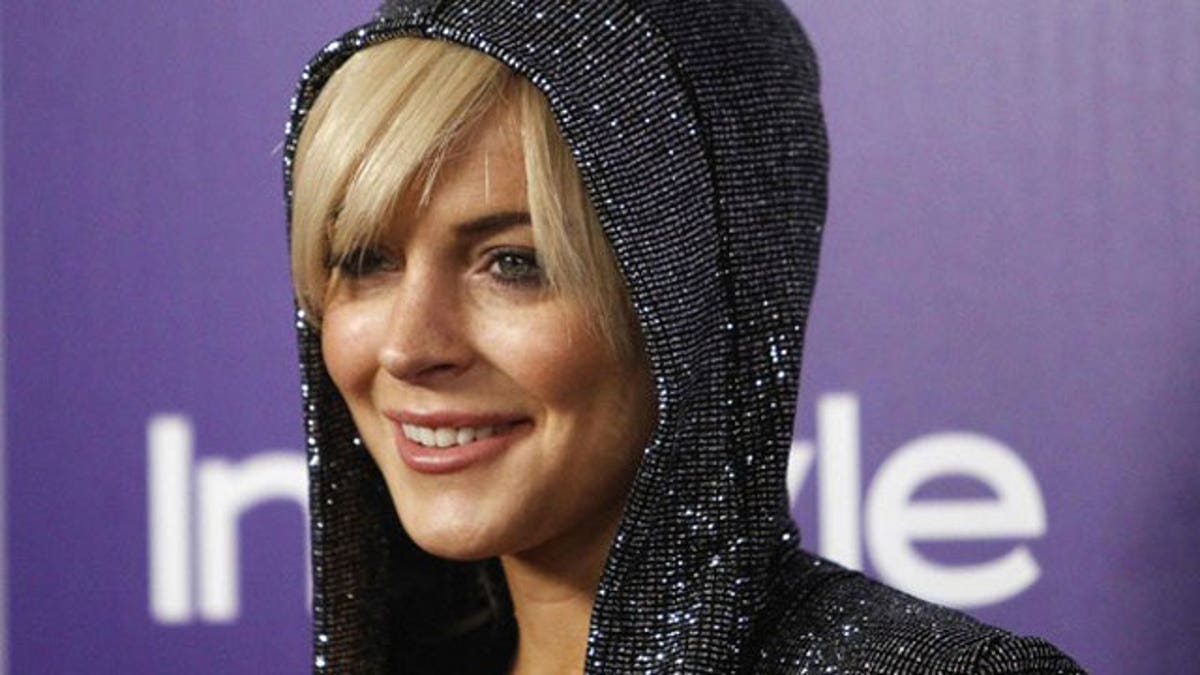 A couple of weeks ago Lindsay Lohan managed to avoid time behind bars by posting $100,000 bail on an arrest warrant that was issued after she missed a probation hearing stemming from 2007 drunk driving and drug charges.
The troubled Tinseltowner was partying away in Cannes when she claimed her passport was stolen, hence her missed court appearance.
Los Angeles County Superior Court Judge Marsha Revel ordered Lohan to wear an alcohol-monitoring SCRAM device. The device registered the presence of alcohol on Sunday evening, prompting Revel to issue another bench warrant for her arrest due to a violation of her probation.
The warrant was revoked on Tuesday when her bondsman paid $20,000 of her $200,000 bail (the standard 10 percent). But just because the 23-year-old avoided a stint in the slammer this time, one expert says there's a good chance she'll do hard time for setting off her SCRAM.
"I will be very surprised if she doesn't go to jail," Santa Monica criminal defense attorney Steve Cron, who does not work with Ms. Lohan, told Pop Tarts. "I have known Judge Revel for a long time, and she isn't one to let people get away with wrong doings. It seems Lindsay doesn't care much about anything and has no perception of the real world. The judge just isn't going to accept that."
Cron said the maximum penalty Lohan faces is six months imprisonment, and while it is rare anyone is actually sentenced to that length of time, he says it is "almost a certainty" that the actress will have to serve at least some time in jail if she violated probation.
Lohan is set to appear in court on July 6.
Her lawyer Shawn Chapman Holley said in a statement that the device indicated the "presence of a small amount of alcohol" after she attended the MTV Movie Awards on Sunday night, adding that Lohan maintains she has been in complete compliance with all the terms and conditions of her probation.
The device was apparently activated at Katy Perry's post-MTV bash at new Hollywood club Las Palmas on Sunday night, and according to an eyewitness, who did not see Lohan drinking, Lohan certainly wasn't letting a little thing like an oddly luminous object around her ankle pull her away from the party.
"Lindsay was running around happily saying 'hi' to people," said our source, adding that when Lohan was questioned about the "thing" going off on her ankle she shrugged it off as an accessory she called "a light-up bracelet."
Lohan's brushes with the law, and her problems fulfilling the terms of her probation, are numerous. Many were surprised that Lohan got off so lightly after having been arrested for DUI in May 2007. A few months later, less than two weeks after her second stay in rehab; Lohan was arrested and charged again with DUI, driving with a suspended license, and possession of cocaine. She later pleaded guilty to cocaine use and driving under the influence, and was consequently sentenced to one day imprisonment and 10 days community service.