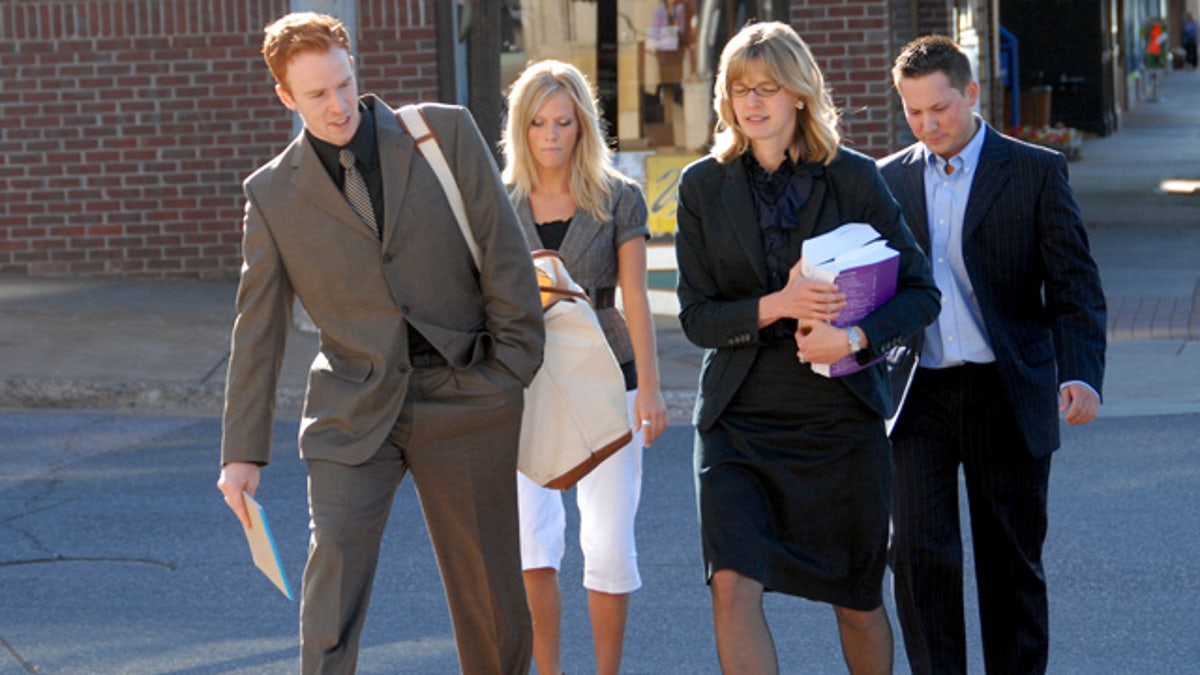 MARQUETTE, Michigan – A couple convicted of trying to extort money from actor John Stamos have each been sentenced to four years in prison.
Allison Coss and Scott Sippola were accused of demanding $680,000 from Stamos in exchange for embarrassing photos they claimed to have of him. They threatened to sell the pictures to the tabloids if he didn't agree. The FBI says pictures never existed.
The Mining Journal of Marquette says a federal judge on Friday gave the same punishment to Coss and Sippola.
Stamos did not attend the court hearing in Marquette in northern Michigan. He has known Coss for since meeting her in Orlando, Florida, in 2004 when she was 17.
Stamos starred on "ER" and "Full House" and now plays a dentist on Fox's hit musical "Glee."