Country Star Glen Campbell Diagnosed with Alzheimer's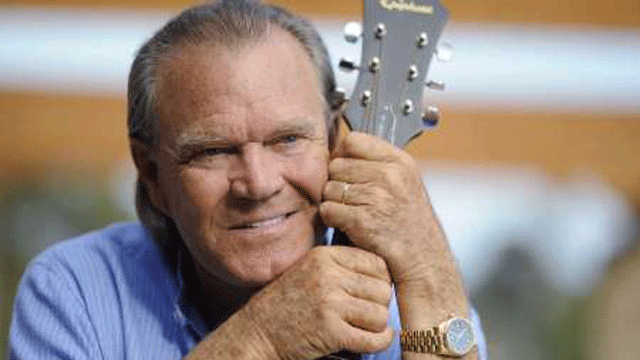 NASHVILLE – Country legend Glen Campbell has been diagnosed with Alzheimer's disease, his wife told People magazine Wednesday.
Though the "Rhinestone Cowboy" singer has suffered from minor short-term memory loss for several years, the Alzheimer's diagnosis came about six months ago, wife Kim Campbell said.
The 75-year-old has decided to give a set of farewell live performances this fall and his family wanted to go public with the news of his disease so the public would be aware of his condition.
"Glen is still an awesome guitar player and singer," his wife told People. "But if he flubs a lyric or gets confused on stage, I wouldn't want people to think, 'What's the matter with him? Is he drunk?'"
Campbell, a 2005 inductee to the Country Music Hall of Fame, has recorded more than 50 albums over the past 50 years, though his biggest hits came in the 1960's and 1970's.
"I still love making music," he said. "And I still love performing for my fans."