Country music star Jason Aldean makes special visit to Las Vegas shooting victim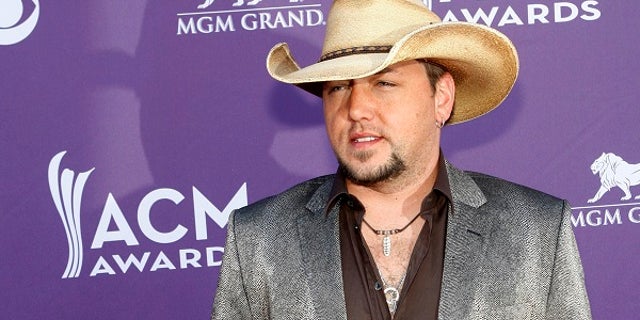 Country music star Jason Aldean made a special visit Friday to an Arizona woman who was seriously injured during the deadly Las Vegas shooting in October of last year.
Aldean stopped to say hello to Jovanna Calzadillas and her family at the Barrow Neurological Institute in Phoenix.
"Jovanna has made a remarkable recovery at Barrow after being shot in the head at the Las Vegas Route 91 Harvest Festival in October where Aldean was the headliner. Thank you Jason Aldean for taking time out of your busy schedule to visit one of your #1 fans!" the institute wrote on Facebook.
In the picture, Calzadillas was standing between Aldean, holding an autographed guitar, and her husband, Frank, a police officer in Salt River, according to KVOA.
Aldean was in town for this weekend's Country Thunder Music Festival, according to the news station.
Calzadillas, a mother of two, defied all odds after surviving a bullet that pierced the left side of her brain. She was injuired after a gunman, later identified as Stephen Paddock, opened fire into the crowd of music festival goers in Las Vegas in October 2017. At least 58 were killed and hundreds of others were injured during the attack.
"Even though I won't be the same old Jovanna, I will come back stronger. We will not let people like him win. We will not live in fear," Calzadillas said at a news conference when she was released from the hospital in January.
Neither Calzadillas nor a representative for the Barrow Neurological Institute was immediately available for comment when contacted by Fox News on Saturday.