Country music festivals shutting down left and right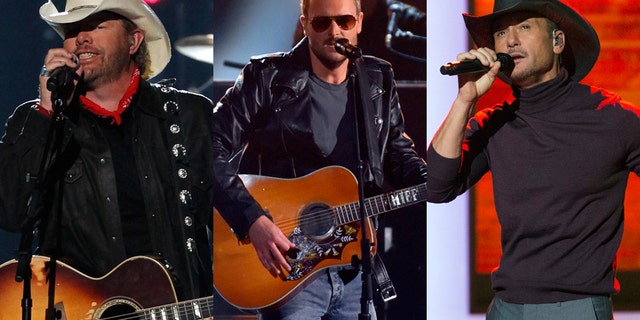 NEWYou can now listen to Fox News articles!
Three major country music festivals have been canceled in 2016 with little-to-no explanation provided.
Most recently, Dega Jam, set to take place on July 4 weekend at the Talladega Superspeedway in Alabama, was axed. The racetrack's director of public relations told FOX411 the festival's production company provided no reason except it was a "business decision."
"[The festival's production company] FPI, their group is the one that decided to cancel, because of [a] business reason they were not going to do it," Russell Branham told FOX411 Country.
He added, "We're disappointed and surprised because it was going to be another weekend event here at the racetrack."
Fans expressed their disappointment over the cancellation on Twitter.
Dega Jam is only the latest festival to shut down. The New York City-based FarmBorough festival was canceled in early February despite drawing a crowd of 40,000 at its debut last year.
FOX411 reached out to festival organizers multiple times but we were only told: "Conditions dictate that we redirect our energy at this time."
In January, the Big Barrel Country Music Festival was canceled, again with no explanation.

"We have made the difficult decision to cancel Big Barrel Country Music Festival, due to take place at The Woodlands in Dover, Delaware on June 24-26, 2016," a statement on the Big Barrel website read, along with an explanation and promise that tickets would be refunded.
A rep for singer Toby Keith, who was set to co-headline at Dega Jam and FarmBorough, told FOX411 she had not heard an explanation for the cancellations from the festivals' producers.
Several country music festivals, such as the Taste of Country Music Festival, are still scheduled to take place this summer.
Follow FOX411 Country's Sasha Bogursky on Twitter @SashaFB.