Cote de Pablo in 'The Dovekeepers': Women of Masada 'rebels of their time'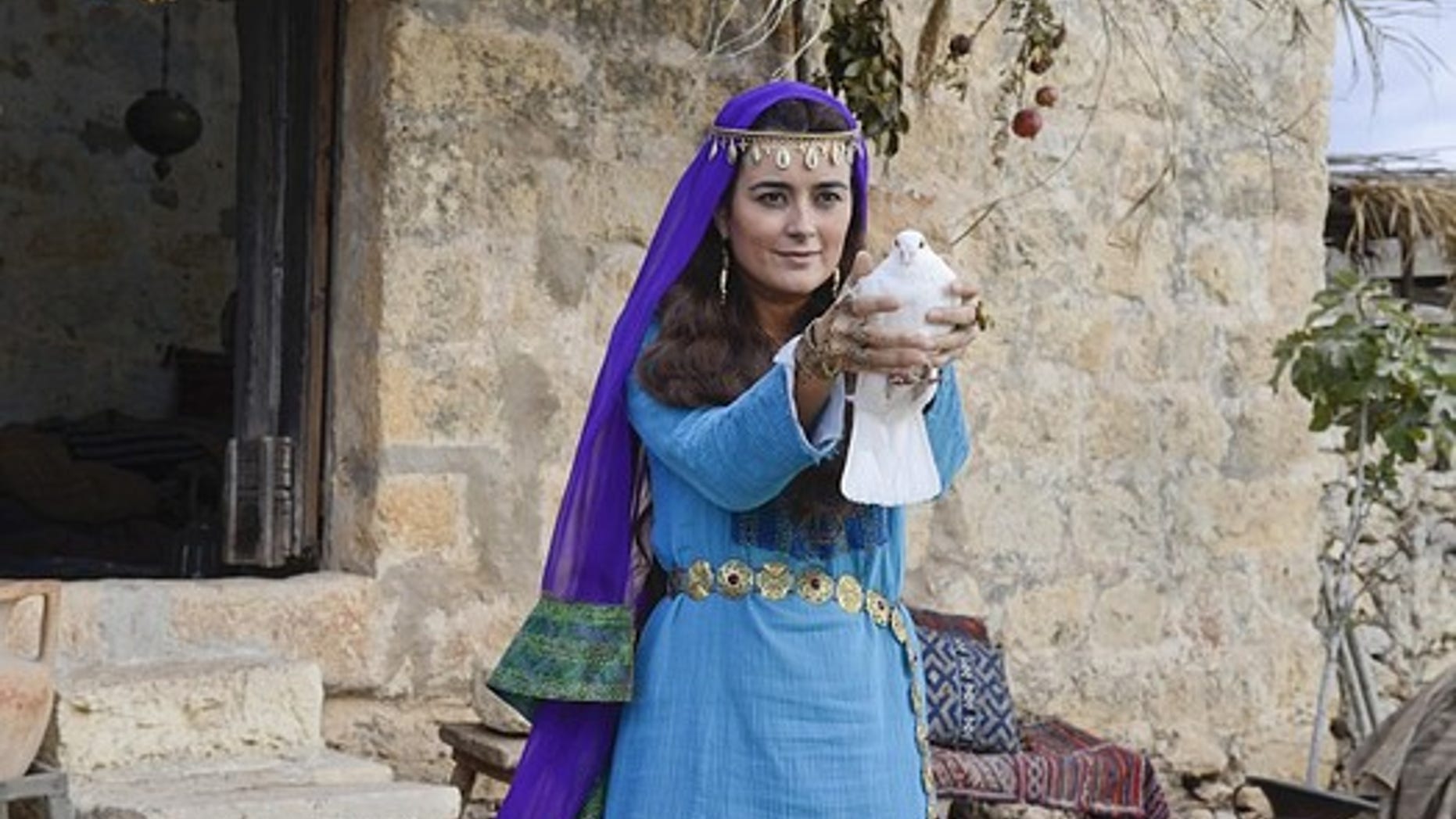 "NCIS" alum Cote de Pablo returns to CBS for the first time since exiting her role as Ziva David when she stars in the two-night mini-series "The Dovekeepers." Based on the eponymous, best-selling novel by Alice Hoffman, "The Dovekeepers" is the story of a group of extraordinary women whose lives intersect in a fight for survival at the historic siege of Masada.
De Pablo plays Shirah, a powerful mystic and healer who was trained by Egyptian priestesses to be a faith healer and reader of omens, which on the surface is in strict contrast to de Pablo's upbringing. She attended a private, all-girl Catholic school in her native Santiago, Chile. But beneath that conservative surface, there is a magical element to her background. The women of de Pablo's family were also open to magical realism, like that found in the novels of Gabriel García Márquez. As a result, she recognized the woman that Shirah was when she read the script.
"When I was a child, it wasn't completely weird to go see the woman who we called 'the witch,' the woman who would read your fortune or tell you what would happen, once a year," de Pablo says. "It wasn't something that the women in my family relied on -- and I won't tell you who in my family -- but I grew up around this kind of thing and it was completely accepted."
Of the 900 Jews who were captive in the fortress at Masada, holding out for months against the vast Roman armies, it is alleged that only two women and five children were said to have survived the siege. And as this story goes, it was Shirah who helps them escape through a system of subterranean cisterns.
"The script came along when I was on vacation in Europe. I was doing absolutely nothing but eating yummy Greek food and spending my afternoons swimming in that delicious Mediterranean ocean. So, I read it and said, 'Why not?'' she recalls. "These women were incredibly progressive for the time. They were highly passionate women. They were kind of rebels of their time and I loved that."
In addition to being a healer, Shirah was one of the dovekeepers. De Pablo had never worked with birds before, so was schooled by dove trainer Philip Carbonaro on how to hold doves as well as white pigeons, which were often used in lieu of doves.
"I handled the birds a little bit but it was quite natural," she says. "I have to say it was kind of organic to work with these birds. The bird handlers loved the birds and they gave us a quick lesson as to what pigeons do. We were working with pigeons at times as they were easier to handle, I think, and they were remarkable."
Eight years prior to filming "The Dovekeeers," de Pablo made her own personal journey to Masada as a tourist and remembers experiencing a remarkable energy once she got to the mountain top.
"That trip fueled much of the story for me since I had been there and I had that physical experience," says de Pablo, who feels there were similarities between Masada and Malta, where "The Dovekeepers" actually shot.  "It's so hot and the sun is always on you. There was a quality about Malta that was very much like that crazy, crazy heat."
Now that "The Dovekeepers" has reignited her passion for acting, look for de Pablo to take on additional projects -- just not a network series for a while.
"After a really long run on 'NCIS,' the important thing for me is to live a little, travel,  be with family and friends, laugh and catch up," she says. "If I take care of me and take care of my heart, the work will come and the right projects will find me. I'm sure the right things are going to come and I'm going to be really excited to go back and get my feet wet."
"The Dovekeepers" airs on CBS on Tuesday, March 31 and Wednesday, April 1 at 9 p.m. ET/PT on CBS.