Cosmopolitan Mag Targets Latinas in English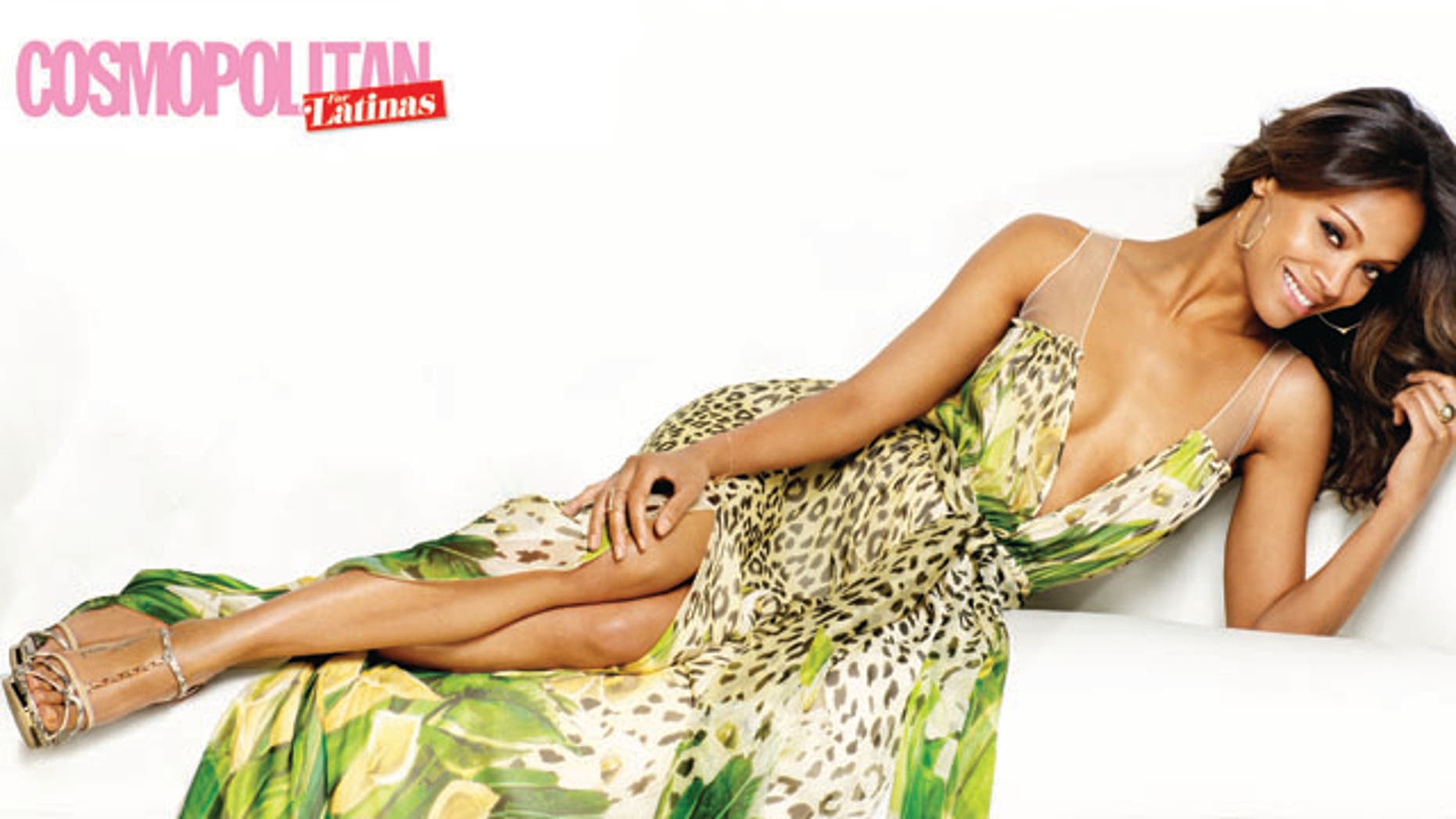 Cosmopolitan Magazine is reinventing itself for an audience that has growing spending power.
Cosmopolitan for Latinas hits newsstands Tuesday targeting U.S. Latinas in their mid 20s with content in English that has a direct connection to their Latin roots.
"We are very different than all the other magazines," Michelle Herrera Mulligan, Editor-in-Chief of Cosmopolitan for Latinas, told Fox News Latino. "We are targeting a woman who is young professional, bold, [and] edgy."
"[A woman who] loves to travel and have a good time. She is very open about her sexuality, talks to her friends about hookups gone wrong or right and is the girl that everybody wants to have at party," she added. "She's the bad-ass chick that will go with you on vacation at the last minute and will be at work on Monday owning the room and giving a great presentation."
According to the U.S. census, in 2010 there were 50 million Hispanics living in the United States. By 2050, demographic projections show that Hispanics could make up a third of the U.S. population. Latino spending power is expected to reach $1.3 trillion in 2015.
With this in mind, and after surveying their own readers of preferred content, Mulligan says everything pointed to the creation of Cosmopolitan for Latinas.
Last year, Cosmo conducted a survey that showed one out of four Latinas regularly  purchases Cosmo, Mulligan said.
"Everyone knows the demographics. They found that the readers wanted more content that was targeted toward them. There is a strong affiliation with the Latina audience," Mulligan explained.
"They love the boldness of Cosmo, the intimacy," she added.
Cosmopolitan for Latinas follows the trend of other recently launched publications and websites targeting the English-speaking Latino market, such as MamiVerse, MamasLatinas, Fox News Latino, Univision News and Voxxi.
Nevertheless, Mulligan stresses that the magazine has a different vision than its rivals, including Latina Magazine. 
"We are trying to cover our Latina stories from an intimate perspective," Mulligan said. "For instance, about the moments when your family is asking you for too much."
She said there "needs to be an honest discussion within the community" about how women in Latino families are expected to help out with everything even when they no longer live with their extended family.
"I'm here to say, 'I understand'," Mulligan said.
Other discussions that Mulligan said readers can expect include articles about the best taco trucks, and hangover cures that work. There will also be a section called "Cultura Clash," which will highlight "all the cultures that as Latinas we bounce from."
"Who is going to be crazier at a club? A Dominican guy or an Ecuadorian guy? This is one of the jokes we make [in Cultura clash,]" Mulligan said.
Mulligan says others focus on "older women perspectives," and  have "are a very inclusive voice  for the whole family." Mulligan says Cosmo will explore the ins and outs of "a young, witty, bicultural Latina experience."
"[It] really examines the daily navigation of two different worlds in a fun way," Mulligan told Fox News Latino.
To grace the premier issue of Cosmopolitan for Latinas, Mulligan said she and her team chose  Zoë Saldana as their "It" girl.
"Zoë to me is the epitome of a Cosmo reader, a Cosmo woman, a style icon," Mulligan said. "Someone who is always edgy and bold in her approach to fashion. A trend-setter. She is a smart and fun woman."
But besides Saldana's physical attributes and blossoming Hollywood career, Mulligan said it was important to have someone on the cover who "we didn't know everything about… yet."
"There are certain energies you want with your cover girl," Mulligan said. "You want her to be relatable with the young Latin-American reader. They want to emulate and want to learn from her but also hang out with her."
Saldana is moving into her 'A' game as woman, she added, and at a "big turning point in her career."
The Dominican-Puerto Rican actress didn't hold back in opening up to Cosmopolitan for Latinas about her experience on being a powerful Latina woman.
"People think of Latina women as being fiery and fierce, which is usually true," said Saldana in the interview."But I think the quality that so many Latinas possess is strength. I'm very proud to have Latin blood."
To that statement, Mulligan says that "some people don't even realize that she is Latina," but if they would see her in person they would have no doubts in their minds about her Latin roots.
"There is this faulty perception of her not embracing her heritage," said Mulligan. "It's crystal clear she embodies this colorful Latina."
"She's making a big splash in her career and is someone very connected to her culture," added Mulligan. "She is  very knowledgeable about her culture but also literature. To me she's someone who inhabits different countries and different worlds. She's like a Madonna re-inventing herself in an inspirational way."
In the magazine readers will also learn about Saldana's past hobbies as she opens up about her former dance career and her future projects on-an-off the screen.
"I had to quit ballet," said Saldana. "It felt like a part of me was dying inside," Saldana told the publication.
You can reach Alexandra Gratereaux at: Alexandra.Gratereaux@foxcnewslatino.com or via Twitter: @GalexLatino
Follow us on twitter.com/foxnewslatino
Like us at facebook.com/foxnewslatino