Corey Feldman details his recent arrest for marijuana possession on social media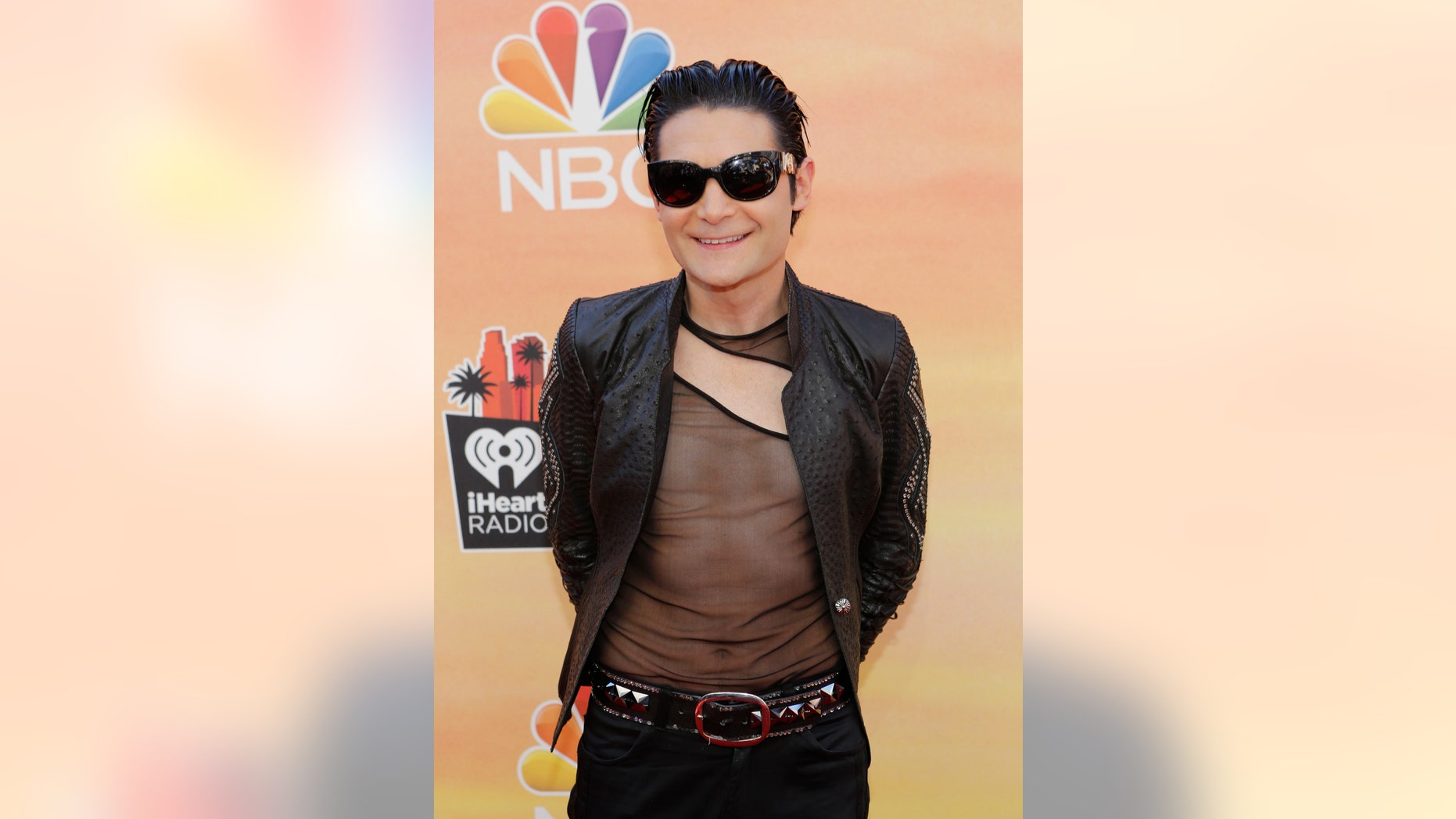 Corey Feldman is trying to set the record straight about his recent run-in with the law in Louisiana. The star took to Twitter after multiple outlets reported that he was arrested for possession of illegal marijuana.
The former child-star, 46, was on his way to a gig with his band when their bus was pulled over for speeding. According to The News Star, the officer searched the vehicle after detecting the smell of marijuana. Feldman and the rest of the people traveling with him were arrested and charged with misdemeanor possession of marijuana, driving under a suspension and speeding. Because the charges weren't felonies, he was able to pay the $640 fine rather than posting bond.
On Sunday, the star took to Twitter, where he explained his side of the story in a series of all-caps tweets.
"HI #EVERYBODY & HAPPY 22ND! 4 THE RECORD, I WAS NOT ARRESTED OR PUT IN JAIL. I RECEIVED A MISDEMEANOR IN LOUISIANA, DUE 2 A MEMBER OF MY CREW HAVING MEDICAL MARIJUANA, WITH A LEGAL CA PRESCRIPTION, I HAD NOTHING ON ME, BUT WAS CHARGED BECAUSE ITS MY BUS. aLSO 5 OTHERS WERE CHARGED DUE 2 HAVING LEGAL MEDICINES WITHOUT THEIR PARTICULAR BOTTLES. NO ILLEGAL OR STREET DRUGS WERE FOUND ON THE BUS AT ALL! WHICH IS Y NOBODY SPENT THE NIGHT IN JAIL. HOWEVER WE WERE PROMISED THAT THESE CHARGES COULD ALL B DROPPED WITH PROOF OF PROPER SCRIPTS! IT WAS A BIT OF A GOOD OL SHAKEDOWN! AFTER WE PAID THEM IN CASH, THEY ASKED 4 PICS & AUTOGRAPHS, & THEN CALLED THE LOCAL PAPER 2 DO INTERVIEWS! I DO FIND THE TIMING OF ALL THIS IRONIC."
Feldman went on to say that his band is continuing its tour, stopping to raise money for Houston next. As Us Weekly notes, his statement about the timing of the situation being ironic likely has to do with the fact that he recently spoke out against disgraced Hollywood mogul Harvey Weinstein, propelling him back into national attention. The star has claimed for years that he and his former costar, Corey Haim, were the victims of pedophiles in Hollywood.