Cooking with 'Friends': Elisabeth Hasselbeck's Gluten-Free BBQ Chicken Sliders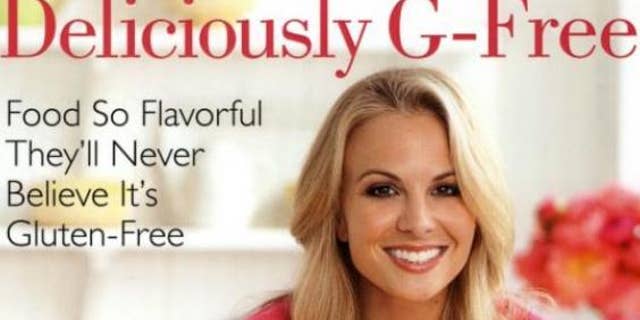 GLUTEN-FREE BBQ CHICKEN SLIDERS
Ingredients:
1 tbsp. olive or canola oil
2 bone-in, skin-on, chicken breasts
1 c. gluten-free barbecue sauce
1 large onion, chopped
2 tbsp. honey
2 tbsp. salted butter
4 gluten-free sandwich buns
Red cabbage mango slaw (recipe below)
Instructions:
Heat a medium saucepan over high heat. Add the olive or canola oil and add the chicken breasts, skin-side down. Reduce the heat to medium and cook for 3-4 minutes, as the chicken browns.
To a slow cooker, add the barbecue sauce, onions and the honey. Add the browned chicken and cook on high for high for at least an hour or two then switch to low.
Remove the chicken from the sauce, remove and discard the skin and bones. Shred the meat with a fork and return it along with the butter to the sauce, and stir well to coat.
Serve with the slaw on tortillas or mini buns.
-----------------------
RED CABBAGE MANGO SLAW
Ingredients:
2 mangoes – peeled, pitted and shredded
½ head red cabbage, shredded
Plain 2% greek yogurt
¼ c. gluten-free light mayo
1 tbsp. honey
1 tbsp. red wine vinegar
Salt & pepper
Instructions:
Peel, pitt and shred the mangoes.
Place the mayonnaise, yogurt, honey, vinegar, salt and pepper in a large bowl & whisk until well combined. Add the red cabbage and the mangoes. Toss to coat.
Cover and refrigerate until ready to serve.
For more recipes, check out Elisabeth's cookbook "Deliciously G-Free: Food So Flavorful They'll Never Believe It's Gluten Free"