Cooking with 'Friends': Billy Ray Makes "The Elvis"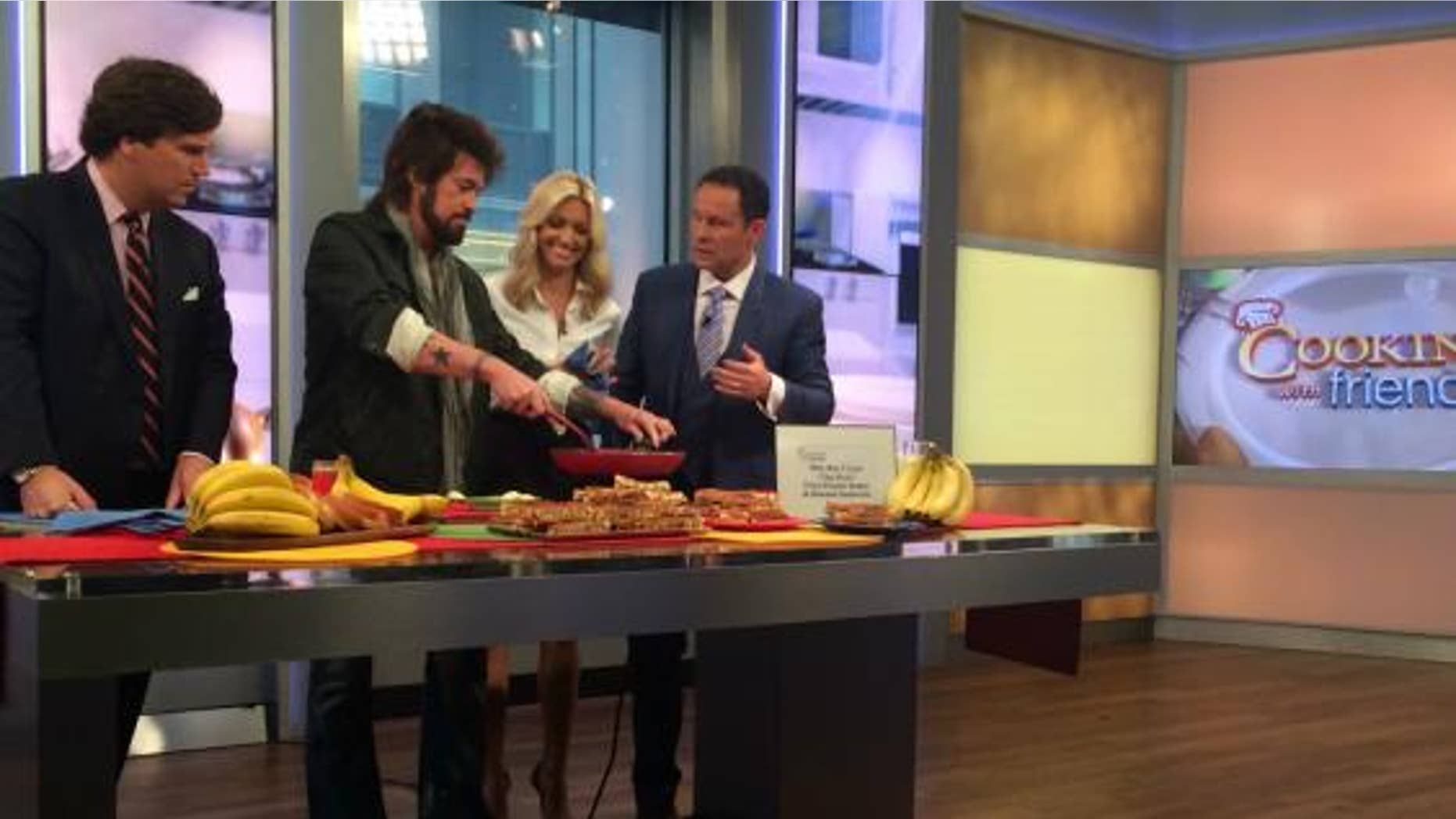 Billy Ray Cyrus channels Elvis Presley in his new comedy, "Still the King." On FOX & Friends he shared one of the King's favorite recipes.
ELVIS' FRIED PEANUT BUTTER AND BANANA SANDWICH
Ingredients:
2 slices of bread
2 tbsp. peanut butter
1 banana, sliced or mashed
Bacon (optional)
Butter
Instructions:
Spread peanut butter on one slice of bread. Layer with banana and cooked bacon. Top with other slice of bread. Spread butter on outside of sandwich. Fry in a pan until golden brown.
-----------------------
"Still the King" premieres on CMT Thursday, June 12th at 9/8c. For more information about the show, click here.