Comedian brutally attacked onstage in the middle of stand-up set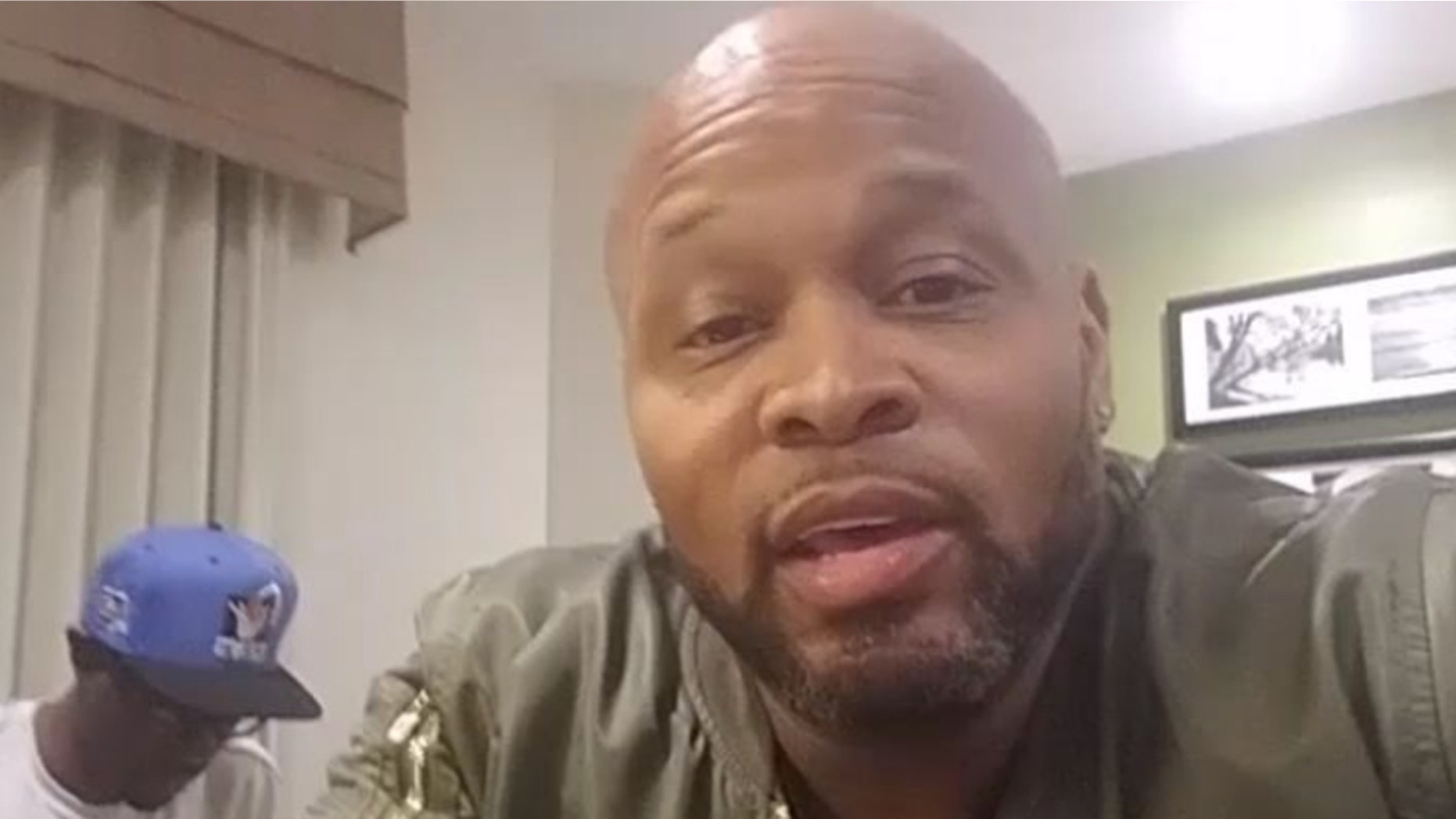 Comedian Steve Brown was attacked and injured in the middle of his comedy set by a crazed fan who fought the comedian onstage.
According to TMZ, Brown was performing a set at The Comedy House South Carolina, when a fan, who was reportedly sitting in the front row at the show, jumped on the stage and attacked the comedian. An onlooker at the comedy event filmed the incident.
Footage posted on TMZ's website shows the attacker jumping on the stage and throwing punches at Brown. Then the fight escalates when the attacker grabs Brown's microphone stand and proceeds to wack the comedian with it. Brown's arm was hit by the stand.
Then, the attacker took hold of a wooden stool and chucked it at Brown. Before the fan could cause any more chaos, crew members interceded and escorted the attacker off the stage.
It's not clear why the fan attacked the stand-up star, but audience members had an up-close-and personal-view of Brown attempting to defend himself. After the show, Brown took to Instagram to address the incident and to let his followers know that he was OK.
"First off let me start by saying Thanks for the calls and messages from friends, fans and my family," Brown wrote. "With that being said, let me say this. This unprovoked attacked that happened to me tonight is a reminder of why these comedy clubs should have well equipped PROFESSIONAL security to protect us entertainers who bring their club so much money. I thank God for looking out for me and giving my old ass the ability to Bob and weave because this could have ended in [a] horrible way."
Brown then shared a picture of his injury, blasting the club for lack of security.
On Monday, Brown shared another post on Instagram saying that despite the scary attack, he has now found a way to laugh at the incident.
"As a comic you have to some how find humor in tragedy..."
Fox News reached to the Richland County Sheriff's Department and spoke with Sgt. Brittany Jackamonis who said that there have been "no arrests"  in Brown's case but an investigation has been opened.