CNN's April Ryan asks Ray J for comment on Kanye West's White House meeting
CNN political analyst April Ryan raised eyebrows when she evoked the name of a man who once made a sex tape with Kanye West's wife when evaluating Thursday's White House meeting between the famed rapper and President Trump.
After airing video of West discussing a variety of issues in the Oval Office, CNN anchor Wolf Blitzer called it an "extraordinary meeting" between the rapper and Trump before tossing it to Ryan – who was standing on the White House lawn. In what appears to be an attempt to troll West, the CNN correspondent invoked obscure R&B singer Ray J during her analysis.
Ray J is a musician who is more known for his role in an infamous 2003 sex tape with West's wife, Kim Kardashian, that was made long before West and Kardashian began their relationship.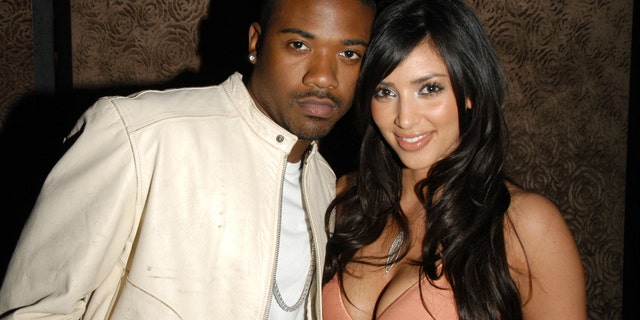 "I talked to someone who is very familiar with the Kardashians, or used to be, text messaging with Ray J. You know who Ray J is, he was once close with Kim Kardashian," Ryan said before explaining that the video of West in the Oval Office had Ray J "a little concerned."
Blitzer did not interrupt to ask what Ray J has to do with the meeting. CNN did not immediately respond when asked why Ryan asked Ray J for comment on the meeting between Trump and West.
NewsBusters managing editor Curtis Houck told Fox News that "CNN again proved that they will go to anyone that will assist them in pushing their narrative," which is essentially attacking the president.
"Kanye and Ray J won't be caught exchanging Christmas cards, so for April Ryan to invoke him to counter the White House meeting is the very definition of trolling," Houck said. "He's clearly not relevant."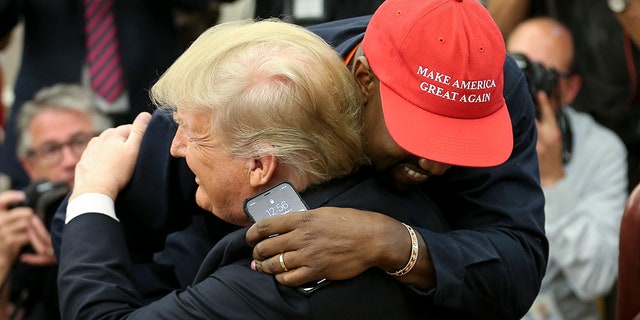 Ryan's "analysis" even confused outspoken liberals, such as former President Obama spokesperson Tommy Vietor.
"Did April Ryan just say she reached out to Ray J for comment on the Kanye pool spray? Seriously?" Vietor tweeted.
Conservative strategist Chris Barron told Fox News that the situation demonstrates why CNN's Ryan "is not a serious journalist."
"She's the same woman who questioned whether or not Sarah Sanders had actually baked a pie or not," Barron said. "The question I have is why does CNN lower its journalistic standards to continue to employ an individual who, quite frankly, is looking for laughs and clicks and not actually interested in gathering facts?"
Ryan has been embroiled in constant bickering with the White House ever since the beginning of the Trump administration. In May, she even misquoted Sarah Sanders' words in order to make the unfounded suggestion that the press secretary was seeking a physical confrontation with her.
CNN famously aired the uncensored version of the word "s---hole" 195 times in one day and has devoted countless hours of coverage to porn star Stormy Daniels and her attorney. The latest sleazy scandal came on the heels of CNN catching heat after anchor Don Lemon laughed when guests called West a "token negro of the Trump administration" and "what happens when Negros don't read" during a discussion previewing the meeting. NFL legend Herschel Walker even called for Lemon's job as a result of the controversial segment.
Fox News' Sasha Savitsky and Lukas Mikelionis contributed to this report.