Clint Eastwood casts men who stopped train attack to star in new film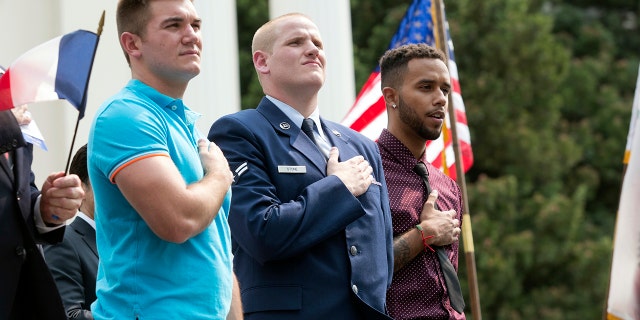 Three real-life heroes will play themselves on the silver screen.
Clint Eastwood cast the three California men who thwarted a terror attack on a French train in 2015 to play themselves in a film about their heroics, the film's studio announced Tuesday.
Airman 1st Class Spencer Stone, Oregon National Guardsman Alek Skarlatos and civilian Anthony Sadler, all childhood friends from California, will star in "The 15:17 to Paris," a film based on the book they co-wrote about taking down a terrorist, Warner Bros. said in a statement.
The film, which began production this week, follows the lives of the three friends from childhood to the evening when they helped subdue the man who opened fire inside a train traveling from Amsterdam to Paris.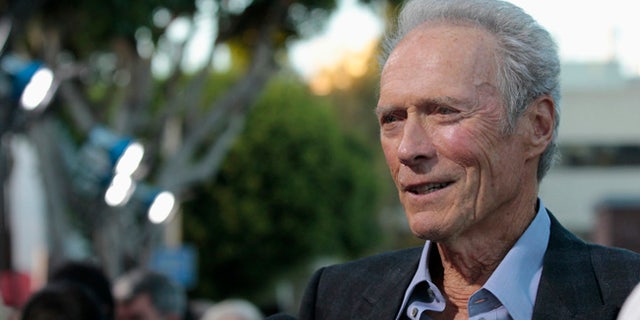 CLINT EASTWOOD'S SON SCOTT ON FINDING SUCCESS: 'THERE ARE NO HANDOUTS IN OUR FAMILY'
The Sacramento-area men were vacationing in Europe when they tackled Ayoub El-Khazzani, a man who authorities said has ties to radical Islam. El-Khazzani had boarded the Paris-bound train with a Kalashnikov rifle, pistol and box cutter.
Skarlatos told Fox News in May about his famed August 2015 brush with terror in Europe, "I still think about it every day. I get nightmares from time to time."
Looking back on the terror attack that changed his life, Skarlatos recalled, "It was just kind of a gut response. I guess I was just lucky that I was able to do something and not freeze up. That was the biggest thing I was grateful for because when you think about something like that, you never really know how you're going to react until you actually do and so I was grateful I didn't just sit there in shock."
The film will be the latest of several about real-life heroes that Eastwood has taken on, including 2014's "American Sniper," and 2016's "Sully." But the leads in those films were played by Oscar-nominee Bradley Cooper and Oscar-winner Tom Hanks, respectively, not their actual subjects.
It's common to give cameo roles to the subjects of films that don't require more than a line or two, but this case is nearly unprecedented in recent Hollywood history. There are no reports of the men having any acting experience, though Skarlatos appeared on "Dancing With the Stars" soon after the Paris incident.
CLINT EASTWOOD PRAISES TRUMP'S ANTI-PIC WAYS
Nearly all who have played themselves on screen were actors to begin with, such as Kumail Nanjiani in the current release "The Big Sick" or John Malkovich in 1999's "Being John Malkovich."
The studio's statement did not elaborate on what prompted Eastwood and Warner Bros. to cast the men.
The Associated Press contributed to this report.