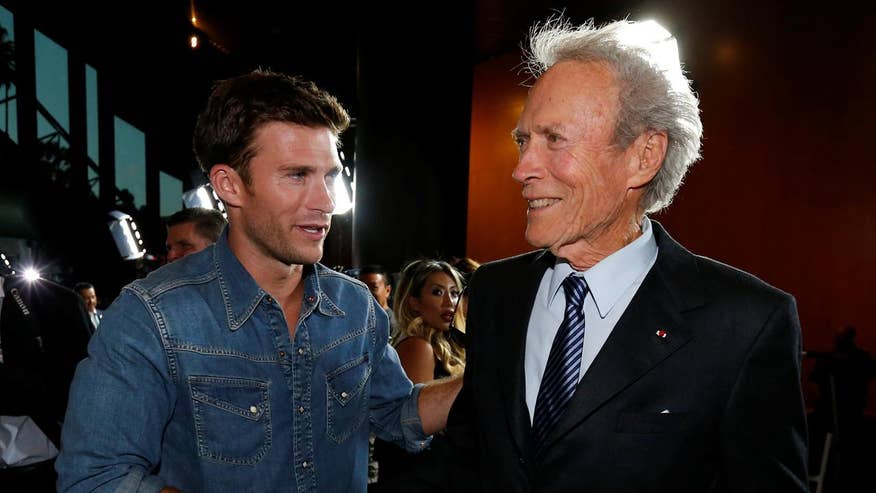 Scott Eastwood wants the world to know that it's not always easy being the son of an iconic actor while trying to make it in Hollywood.
"To be honest, sometimes I still feel like the uncool kid in Hollywood, who they don't take seriously," said the 31-year-old son of Clint Eastwood to Modern Luxury for their April 2017 issue. "It's a constant battle. But I like to be in the fight. If Scott Eastwood ain't even on their radar, that's fine. Let's audition."
SCOTT EASTWOOD RECALLS GIRLFRIEND'S DEATH
Scott did admit that it was the 86-year-old who inspired him to pursue acting. And when asked if Clint would ever consider a father-and-son project, Scott revealed it was a possibility.
"I've been slipping my dad scripts; the problem is, he's told just about every story, so you have to find something new. But he's excited," he explained.
It also helps that the two are similar in how they approach their careers.
"I think we see the world in the same way, probably because that's how he taught me to see it," said Scott. "It's straightforward. Have integrity. When you say you're going to do something, be there. Don't [screw] people over. Do the right thing. Be a man. And don't be such a whiny little brat! He thinks there are a lot of those out there. He was born during the Great Depression, so there was no room for that; his dad struggled to feed the family when he was a kid, and that's always stayed with him."
FOLLOW US ON FACEBOOK FOR MORE ENTERTAINMENT NEWS
Scott also revealed that his father had no problem reminding his son constantly about his roots.
"[And] he's really put that onto me. 'You're lucky to be where you are, and don't forget that.' He made me work really hard to get where I am. There are no handouts in our family, contrary to what anyone may or may not think."
But Scott also revealed that it wasn't just his father who inspired him over the years.
"People laser in on my dad, but I do have a mom too," he added. "She's an incredibly gracious woman. She preaches honesty and pushes me all the time to be a better version of myself, to grow to be a nicer person, to be more compassionate. And I really value that."