Christina Aguilera Will be Singing Coach on "The Voice"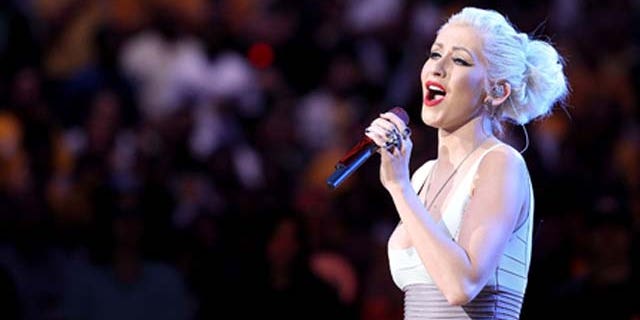 Christina Aguilera is following in J.Lo's "judging" footsteps.
Days after getting arrested for public intoxication, the Grammy Award-winning star agreed to appear on NBC's new reality show "The Voice" as a singing coach, "AccessHollywood.com"reported.
Aguilera will join flamboyant music producer and performer Cee Lo Green and Maroon 5's lead singer Adam Levine.
The series will be a musical competition hosted by former MTV VJ Carson Daly. It will debut April 26 at 9 PM.
"I am so excited to be part of such a wonderful project that celebrates music and the talent behind it," Christina said in a statement, according to "AccessHollywood.com."
"To be given the opportunity to help shape new artists' careers and mentor them to see their dreams come to fruition is a task I welcome with open arms. I am so happy to be working with fellow Grammy Award winners Adam and Cee Lo as I feel there is so much we can all bring to 'The Voice.'"
Aguilera, who is known for her distinct vocals, was the first preference for female coaches.
"When I decided to produce 'The Voice,' I immediately knew that my first choice for a female coach had to be Christina Aguilera," British producer Mark Burnett said in a statement, according to the website.
"Christina has a perfect voice and is an undeniable force in the music business. She is the epitome of 'The Voice.'"
You can reach Alexandra Gratereaux at: Alexandra.Gratereaux@foxnewslatino.com
Facebook: facebook.com/alexandra.gratereaux
Follow us on twitter.com/foxnewslatino
Like us at facebook.com/foxnewslatino