Christina Aguilera raves over Miranda Lambert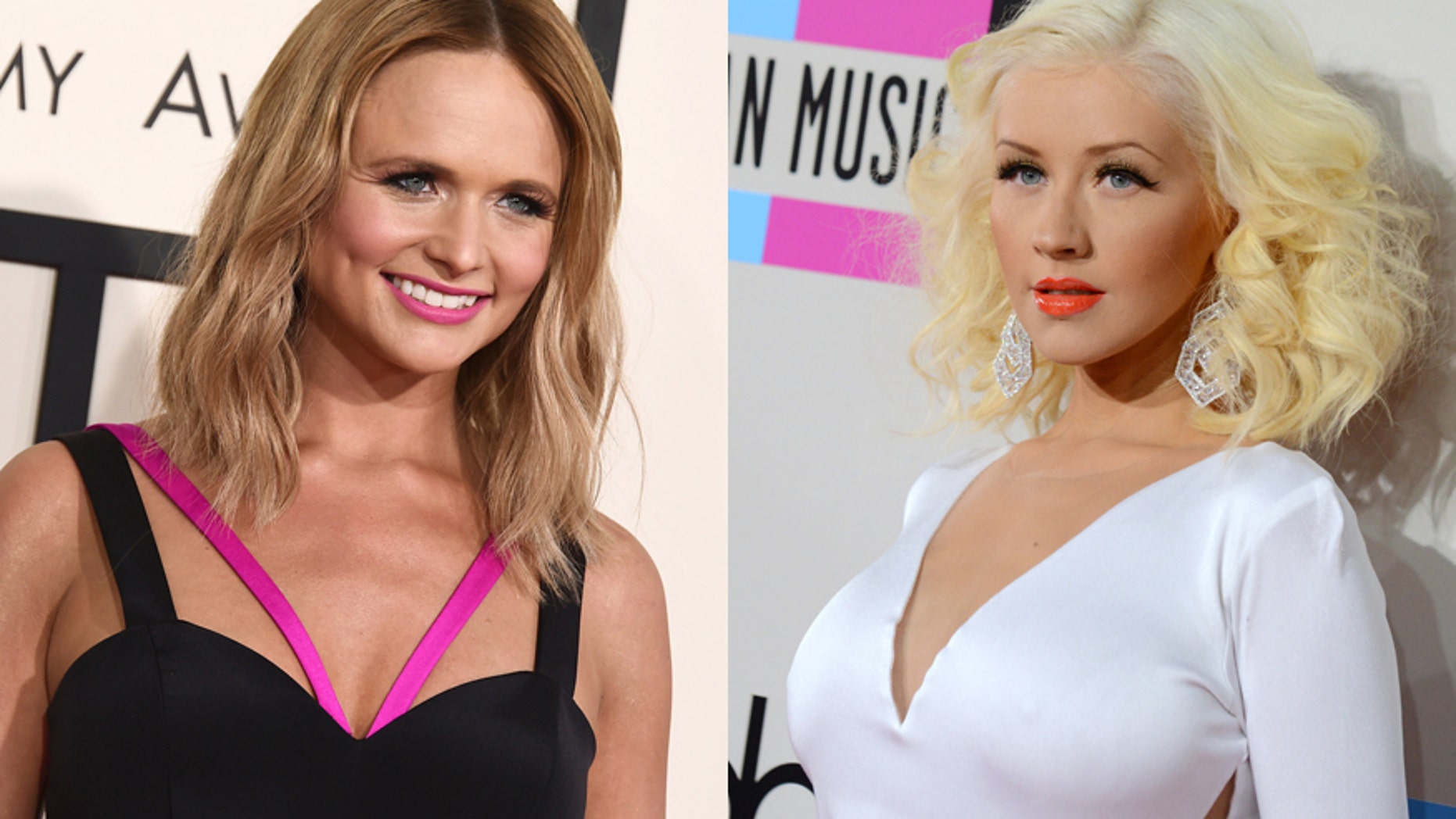 Christina Aguilera may be competing against country crooner Blake Shelton on "The Voice," but that hasn't stopped her from fawning over his wife Miranda Lambert.
"Miranda is no joke," Aguilera said on "Late Night With Seth Meyers. "She's awesome. I've become such a huge fan of Miranda Lambert, though."
Aguilera's gushing didn't stop there. She went on to say that if she were a country singer, she'd "probably be her."
"She's awesome. She's really awesome. I've got to give her kudos!"
Aguilera also shared she has country music aspirations of her own. The "Say Something" singer will appear on ABC's "Nashville" where she will play a pop singer attempting to break into the country music industry.
She's hoping the role will give her some pull with country singers on "The Voice."
"I'll have something under my belt to get certain steals for these country artists," she said. "I'll be like I'm actually on the show 'Nashville,' recording in Nashville..."
Host Seth Meyers agreed, "The country music community really does have each others' back."