Chrissy Teigen says stranger saved her from 'getting run over' in NYC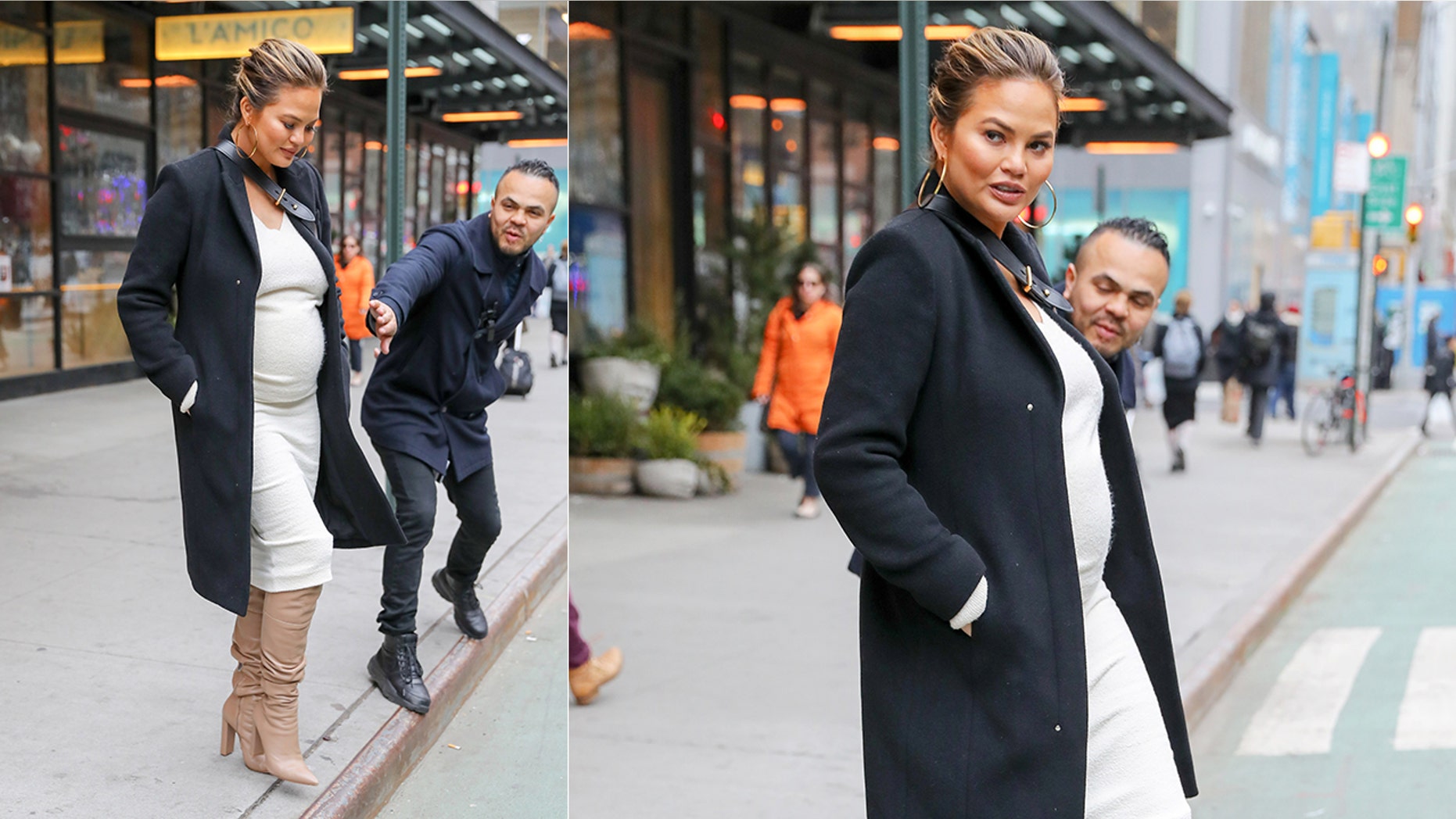 Chrissy Teigen was photographed Tuesday with a stranger who, she said, saved her from getting injured on the streets of New York City.
The model wrote on social media that a photo that showed her with an odd expression with an unidentified man nearby captured the moment the stranger stopped her from stepping into the street ahead of a cyclist.
A fan reacted to the bizarre snap and called the stranger a "creeper," but Teigen cleared things up.
She replied, "Nah he actually saved me from getting run over by a cyclist. I should have looked before stepping out!"

In the photo, the man appeared to grab her left arm as the 32-year-old looked the other way while stepping off the curb.
CHRISSY TEIGEN SAYS SHE'S 'NOT GOOD WITH THE BIBLE'
Teigen's tweet about the photo garnered more than 58,000 likes and nearly 200 comments as on Wednesday morning.
The star is currently pregnant with her second child with husband John Legend.
Teigen is spending time in New York City with Legend, who is starring in NBC's "Jesus Christ Superstar Live in Concert" on Easter Sunday. She posted several photos on set of the concert earlier this week and even admitted she's "not good with the Bible."
"John said there would be leopards today," Teigen tweeted Monday. "But it's lepers. I uh, am not good with the Bible."