Chrissy Teigen Admires Her Topless Likeness on a Rice Krispies Treat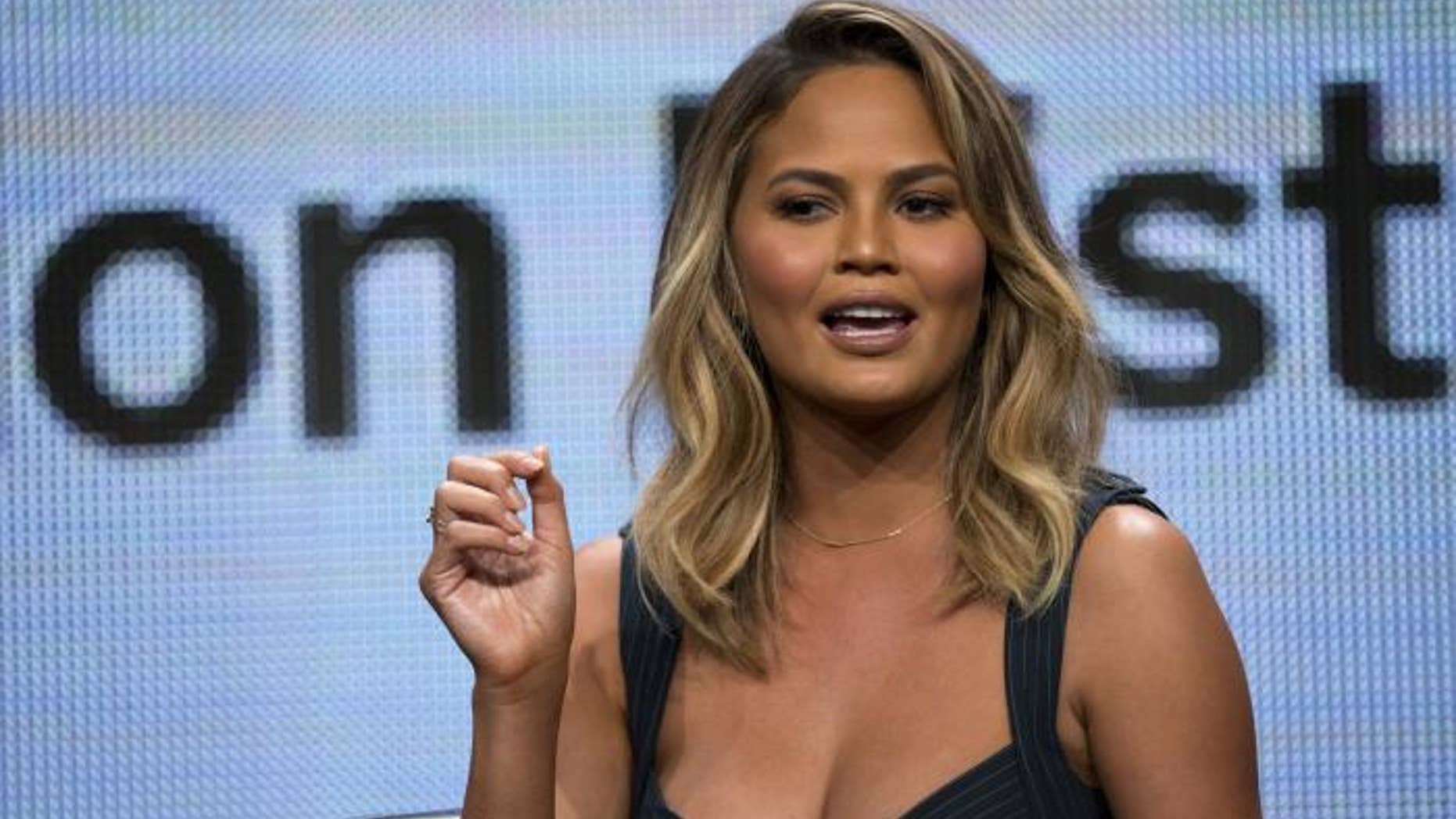 In the old days, if you wanted an eyeful of a beautiful topless woman on a baked good, you'd have to drive all the way down to your local erotic bakery. But now, things are different: We have Chrissy Teigen's Instagram.
In honor of the swimsuit siren's 30th birthday on November 30, Teigen's friends at Sports Illustrated reportedy hired New York baker Misterkrisp (aka Jessica Siskin) to whip up an extra-large Rice Krispies Treat decorated with Chrissy's topless likeness.
And of course, Teigen promptly shared a photo with her followers:
The Krispie seemingly depicts a photo from Chrissy's Cook Islands spread in the 2014 Swimsuit Issue, which also famously featured a topless Teigen (and a topless Nina Agdal, and a topless Lily Aldridge) on the cover.
Here, we'll save you the trouble:
… and here's a peek at the original photo, which was also featured in a DirecTV ad earlier this year:
Hopefully, this has saved you all a time-consuming trip to your local erotic bakeries.