Chris Pratt and Katherine Schwarzenegger's relationship timeline, from dates to family outings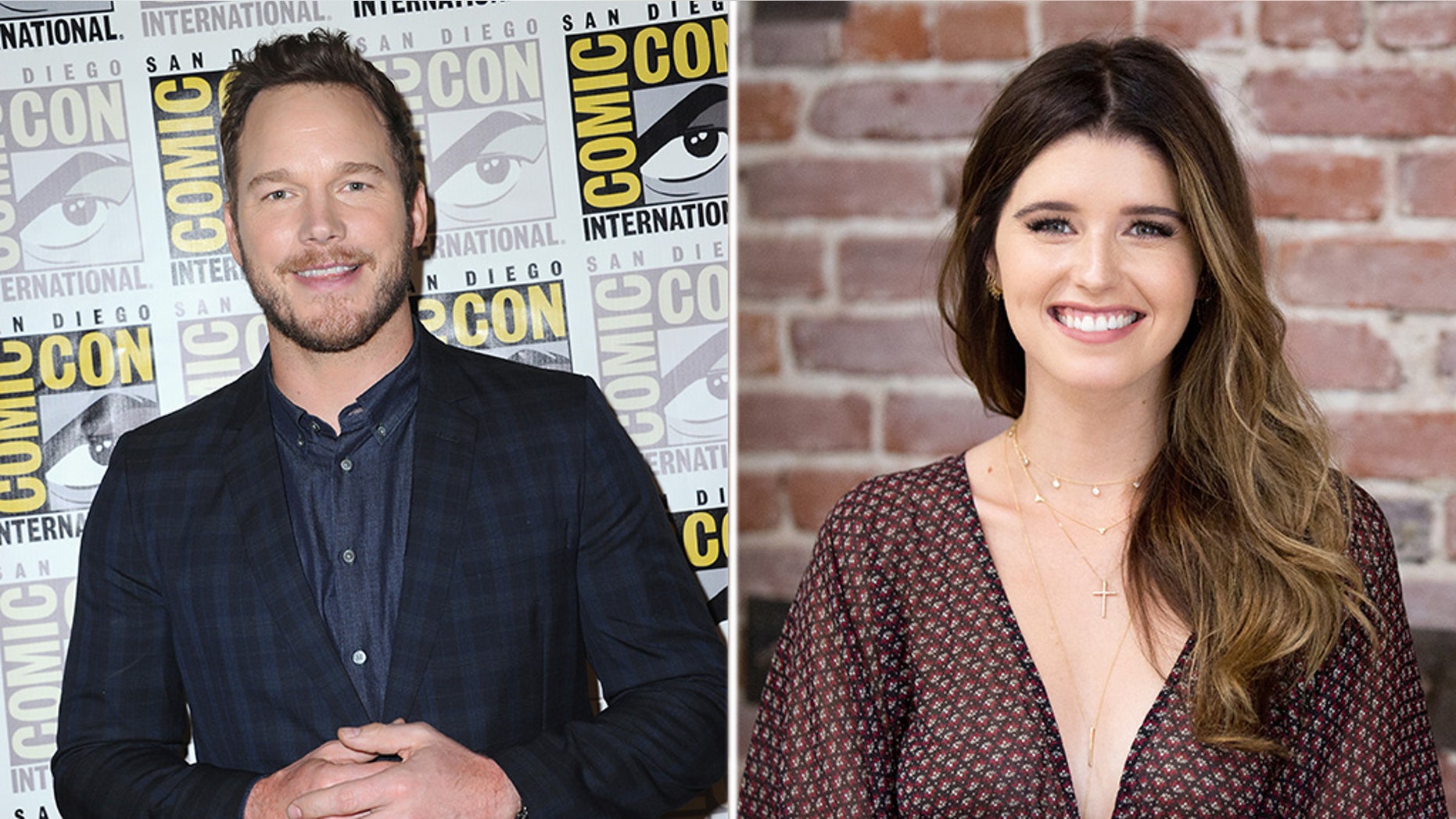 Chris Pratt and Katherine Schwarzenegger are ready for their happy ending.
For months, fans of the 39-year-old Hollywood star and the 29-year-old daughter of Arnold Schwarzenegger and Maria Shriver speculated about how serious their relationship was. Now, after what feels like a short time together, they're engaged to be married.
Read on for a look at some of the couple's most memorable moments.
Jan 14.
Pratt surprised fans by posting another image on Instagram, this time revealing that he'd proposed to Schwarzenegger and that she'd said, "yes."
"Sweet Katherine, so happy you said yes! I'm thrilled to be marrying you. Proud to live boldly in faith with you. Here we go!"
CHRIS PRATT ANNOUNCES ENGAGEMENT TO KATHERINE SCHWARZENEGGER
The image included the two embracing with her shiny new engagement ring clearly visible.
Dec.13
After months of speculation, Pratt made the relationship official with a birthday post to Schwarzenegger on Instagram. To celebrate his new girlfriend's 29th birthday, the star posted a photo collage including images of them together and kissing along with a sweet caption.
"Happy Birthday Chief! Your smile lights up the room. I've cherished our time together. Thrilled God put you in my life. Thankful for the laughs, kisses, talks, hikes, love and care," he wrote.
Sept. 8 - 9
Schwarzenegger and Pratt visited Round Pond Estate in Rutherford, Calif. on Sept. 8, according to Instagram posts from the winery and Pratt's brother, Solano County Sheriff's Office deputy Daniel "Cully" Pratt.
"So thankful for time shared with my family & friends!" Daniel wrote on Instagram. "On Saturday, we had a great (much needed) day-cation get away, wine tasting @roundpondestate with @candy_lvr @katherineschwarzenegger@prattprattpratt @highbrassleather & @Solano County Sheriff Tom Ferrarra & Napa County Sheriff John Robertson."
He said the group also went to the 2018 Mayor's Gala in Napa on Sept. 9.
Sept. 5
A People report indicates Schwarzenegger and Pratt are optimistic about what lies ahead.
"It's only been a couple of months, but they're both serious about the relationship and hopeful for the future," an insider described as being "close to the couple" told the outlet. "Chris doesn't just date to date, and neither does Katherine. She's very excited."
The source claimed the two "are very happy together," adding that they are also "very compatible and have a lot in common."
Aug. 30
Pratt and Schwarzenegger were reportedly out and about in California together.
Schwarzenegger took the Hollywood star on a bike tour of several beaches, People reports.
Aug. 29
One day before their bike adventure, the pair went out to dinner in Santa Monica, Calif., TMZ reports.
Photos show them walking close to one another in several shots.
Aug. 13
The pair, along with Pratt's young son, Jack, had lunch at Soho House in Los Angeles, People reports.
"They looked entirely smitten," an insider told the publication.
The source suggested Schwarzenegger was in a good mood.
"She seemed to be really happy and fit in with him and his son," the insider said. "She appeared to be genuinely enjoying herself and looked entirely comfortable helping him in doting over his son."
KATHARINE MCPHEE AND DAVID FOSTER'S WHIRLWIND MAY-DECEMBER ROMANCE: A RELATIONSHIP TIMELINE
Aug. 10
An insider told People Pratt and Schwarzenegger attended a Zoe Church service before they ate with pals at Beauty & Essex in Los Angeles.
Aug. 6
TMZ reports the pair rode scooters as they headed to a dinner at Maria Shriver's home in Brentwood, Calif.
Pratt wore a baseball hat and Beatles T-shirt, while Schwarzenegger sported a denim jacket.
Aug. 5
Schwarzenegger and Pratt reportedly hit several stops while spending time with one another in The Golden State.
The Daily Mail reports they left a church service together and later made stops at a car wash and Beverly Hills hotel before leaving jointly.
They also had dinner with Schwarzenegger's family that night, People reports.
Aug. 2
Pratt and Schwarzenegger were snapped with Jack while out in Malibu, Calif.
That same day, a source described how Pratt and Schwarzenegger have been frequently seeing one another in a People report.
"They are spending every day together and Katherine has met Jack several times," the source told the publication. "They seem to be getting more serious."
July 29
Schwarzenegger, Pratt and Jack all attended church and later got some ice cream, TMZ reported.
The outlet published photos of the group — with Pratt and Schwarzenegger apparently caught on camera kissing.
DENISE RICHARDS IS ENGAGED TO AARON PHYPERS: REPORT
June 28
After Pratt and Schwarzenegger were spotted on a June 17 picnic date, an E! News report indicated the outing was not the first time the two have been seen together.
"It's still very new between Chris and Katherine but the picnic was not their first date," a source told E! News. "They have been on multiple low-key dates and have been talking consistently for the last two months or so."
When the news first broke, it was reported that Shriver had initially set the two up.
"She knows Chris through mutual friends," the insider explained.
June 17
According to TMZ, Pratt picked Katherine, 28, up at her home before they found a spot in Santa Barbara, Calif. to enjoy a nice outdoor meal.
The outlet noted at the time that it was the first time Pratt had been seen out publicly on what appeared to be a date since announcing his divorce from Anna Faris in December.
Although she comes from a Hollywood background, Schwarzenegger isn't in show business per se. She's a lifestyle blogger and interior designer.
In photos obtained by the celebrity gossip site, the duo can be seen laughing over a meal.
Fox News' Tyler McCarthy and Morgan M. Evans contributed to this report.