Chris Cagle arrested in Texas on drunken driving charge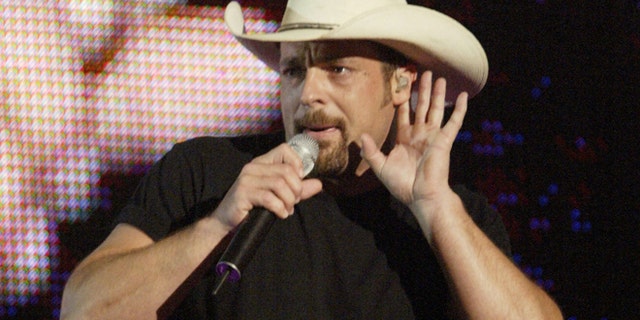 Country singer Chris Cagle has been arrested in Texas on a driving while intoxicated charge.
The Texas Department of Public Safety says Cagle was arrested early Sunday near Greenville, 50 miles northeast of Dallas. The agency says the 45-year-old entertainer was pulled over after running a red light.
Hunt County jail records show that Cagle, of Marietta, Okla., wasn't in custody Tuesday. The sheriff's office didn't immediately provide further information on the arrest.
A message to a booking and management agency representing Cagle wasn't immediately returned Tuesday.
Cagle's 2002 single "I Breathe In, I Breathe Out" reached No. 1 on Billboard's country music chart.