Chris Brown in trouble for potentially submitting fraudulent community service documents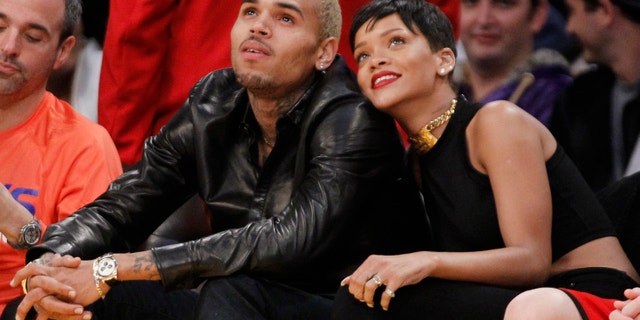 LOS ANGELES – Controversial entertainer Chris Brown could be in big trouble.
On Tuesday, L.A. County District Attorney Jackie Lacey announced that the singer failed to provide "credible, competent or verifiable evidence" that he completed his court-ordered community service, as allegations swirl that Brown may have fabricated his documents.
On August 25, 2009 the singer was sentenced to 180 days of community labor and was granted permission to complete this order in his home state of Virginia as part of a five-year probationary for assault in the highly-publicized altercation with girlfriend, Rihanna.
But whether or not he actually fulfilled such duties is now under suspicion.
Bryan T. Norwood, the Chief of Police in Richmond, VA., wrote a letter to the judge on September 14, claiming Brown went above and beyond the call of duty and successfully completed 202 days of community service, with odd jobs including window washing and picking up trash.
But Los Angeles officials aren't buying it.
In a motion filed by Deputy District Attorney Mary Murray, it was requested that the court decline to accept Brown's community labor in Virginia due to what appears to be "significant discrepancies indicating at best sloppy documentation and at worst fraudulent reporting."
Brown's mother has also been brought into the fold of question, as the documents indicate that the rapper supposedly frequently worked at Tappahannock Children's Center – a place where his mom was once a director and still has her own set of keys – and she submitted the times, location and types of duty Brown partook in. The detective who had been assigned to oversee his service was allegedly also told that she was not required to monitor him at the Children's Center.

According to TMZ, Brown was on tour during some days he was listed as having been serving the community, thus it is practically impossible that he was able to do so.
The D.A. is asking that the courts not only reject Brown's service submission, but order him to complete the days of labor in Los Angeles.
And that's not the only violation probation concern clouding the performer.
TMZ also reported that openly gay singer Frank Ocean was called a "fa**ot" by Brown or one of his cohorts, before Brown punched him in the face and threatened to shoot him during an alleged brawl last week. Drama ensued as, according to Ocean's statement to police, two of the singer's posse jumped in to help Brown , pushing him into a corner and attempting to kick him. Ocean reportedly refused medical treatment initially, but was later taken to hospital.
Earlier this week, a sheriff's rep announced that the investigation over the assault will soon be closed without charges filed, and Ocean also released a statement on his Tumblr page to declare this he forgives Brown and simply wants "peace."
A rep for Brown did not immediately respond to a request for comment.