Chip and Joanna Gaines' friend tells all: 'What you see is what you get'
"Real" is not typically a word that's associated with reality TV stars, but a good friend of Chip and Joanna Gaines insists the HGTV stars are exactly that.
"I've known Chip and Joanna a long time and they're wonderful people," Jill Barrett told Fox News. "They're true blue, real deal, very, very authentic."
She said when it comes to the "Fixer Upper" celebs, "What you see is what you get."
'FIXER UPPER' COUPLES DEFEND CHIP AND JOANNA: WHAT THE GAINESES ARE REALLY LIKE
Jill Barrett and her husband Joshua have been longtime friends of the Gaines' since Jill attended Baylor University with Chip. Their home was featured on Season 2 Episode 9 of "Fixer Upper."
"He's the same as you see on TV," she said of her college buddy.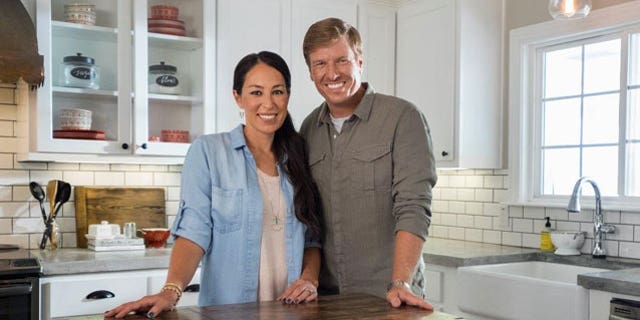 In their college days, Jill recalled, "Everyone loved Chip Gaines. He was just a blast."
Jill said Chip helped her through a rough period with a business she started in college.
"When we were in college together, I had a little coffee house called Common Grounds," Jill recalled. "Baylor decided to open a Starbucks on campus and that really offended Chip."
Chip wrote the school a letter, Jill said, insisting Baylor support Jill's small business.
'FIXER UPPER' HOMEOWNERS CLAIM CHIP AND JOANNA GAINES 'DECEIVED' THEM INTO MOVING TO 'WILD WEST' WACO
"He was always so supportive of me as an entrepreneur," she said. "Anything we did, they were there supporting us and so I really, really appreciated that about Chip and Joanna. They are so loyal and supportive of things going on in their city."
Jill revealed Chip was also very in favor of his wife Joanna opening a store.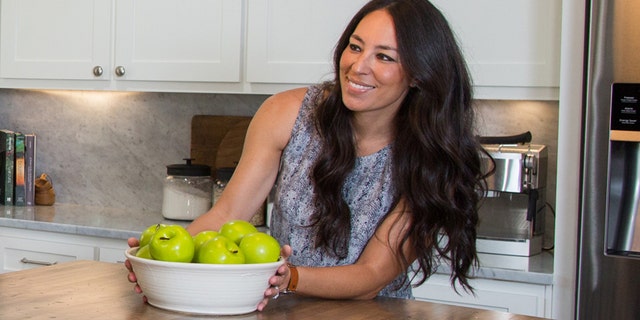 "When they first got married, they started flipping these little houses and that's sort of how they got into these whole business," said Jill. "Joanna had this dream of opening this little store, so Chip said, 'I want you to follow this dream...' so she did [and] they opened a little store called Magnolia."
However, when the couple started to have children, they made the choice to close the store and focus on raising their family.
"She wasn't really excited about closing it, but felt that was right for her family and just felt like there's going to be something bigger one day and sure enough, years later, they've got their own show," Jill added.
CHIP AND JOANNA GAINES: MAJOR MOMENTS YOU SHOULD KNOW
The Barretts revealed they're not the least bit surprised the Gaines' turned their hometown spirit into a hit TV show. They said no one loves Waco the way Chip and Joanna do.
"Chip and Joanna could have moved many a time over the years," Jill told us. "As someone that's known them a long time, they really felt in their hearts that they wanted to commit to Waco and to making it a wonderful place to raise their children in."
She added, "They've put their roots in here."
Fox News' Ray Bogan contributed to this report.