'Children of a Lesser God' star Marlee Matlin recalls breaking barriers with her Oscar win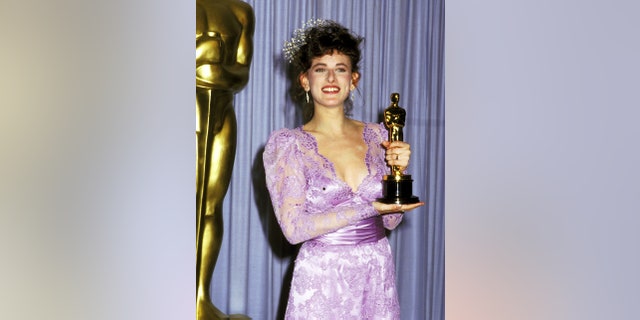 Marlee Matlin still can't believe she won an Oscar for "Best Actress" in 1987 for her portrayal of Sarah Norman in "Children of a Lesser God."
The actress, now 52, broke barriers for being the first deaf and the youngest female performer to earn an Academy Award.
BEST OSCAR DRESSES OF ALL TIME
"I remember thinking, 'Did he read the name correctly from the envelope?' Because I wasn't sure," Matlin told First for Women Monday. "I thought they must have made a mistake because of all the wonderful actresses nominated in that category… Jane Fonda, Sigourney Weaver, Sissy Spacek and Kathleen Turner. It was incredible."
"Children of a Lesser God," which came out in 1986, tells the story of a woman school janitor, who is deaf and refuses to learn sign language despite the efforts of the new speech teacher at the school — with whom she falls in love with.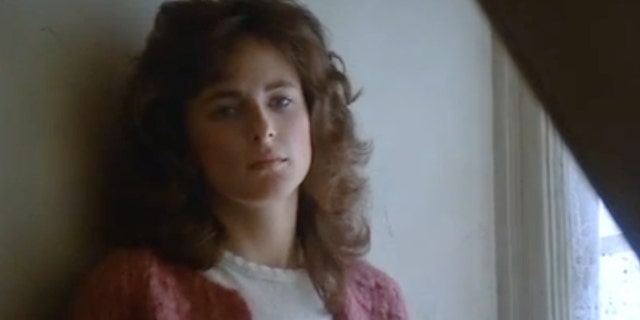 It starred William Hurt and Piper Laurie, among others. Matlin was just a 19-year-old Hollywood newcomer when she garnered the role of a lifetime.
Turner Classic Movies previously reported Matlin became hearing-impaired before she was 2 as a result of infantile measles. However, she was determined to make her acting dreams a reality.
And Matlin never took her big win for granted. She would go on to become an activist for the deaf, an author and a mother of four, all while maintaining a thriving Hollywood career over the years.
These days, she's starring as Jocelyn Turner on ABC's "Quantico" opposite Priyanka Chopra.
"Every day I go on television or make a movie is a statement to Hollywood that says, 'If I can do it, other people can do it too," she said.
Matlin said it's easier now for deaf performers to express themselves creatively, especially with the help of technology.
"Facetime is a big factor in leveling the playing field for me," Matlin explained. "And texting and social media – Twitter and Instagram come to mind. They ensure that I'm communicating with 100 percent access, which wouldn't have happened 20 years ago."
Back in 1986, Matlin told The Washington Post her goal to become an actress wasn't a new concept within her household.
"I've always had big dreams and I'm not afraid to chase them," she explained. "I'm hungry. I want to gobble up life. I just can't get enough.
"I like doing things my way. I'm a rebel. As a kid, I drove my parents and teachers crazy. I hated tests and rules. I guess I have a Zorba spirit because I like being free and doing what I want. And right now, I'm very satisfied."
Matlin added she was able to identify with her character for the award-winning movie.
"I used to be a very angry deaf person, like Sarah in 'Children,'" explained Matlin. "I was very angry that I would never hear again. I was angry at the world. I even wrote a letter to President Ford asking why he didn't have closed captions for his TV speeches. He didn't reply."
Fast-forward to 2018, Matlin is just as determined to follow her passion for acting.
But there was one specific type of role she's no longer interested in doing, she told Variety back in May.
"I don't want to play poor, deaf victims, for sure," said Matlin. "I don't mind playing victims in general – but not because I'm deaf. It's already been done; we've seen that before."