Cheryl Hines on 'Curb Your Enthusiasm': It's 'not too far off from real life'
NEW YORK – When Cheryl Hines' phone started lighting up with messages congratulating her on the return of "Curb Your Enthusiasm," she was confused.
The hit HBO series went off the air in 2011 and Hines had just had dinner with show creator and star Larry David the night before the return of the show was announced.

"I saw on my phone that people were texting me saying, 'Yay! "Curb" is coming back,'" the actress recalled to Fox News.
She quickly texted David, "So, is 'Curb' coming back?'"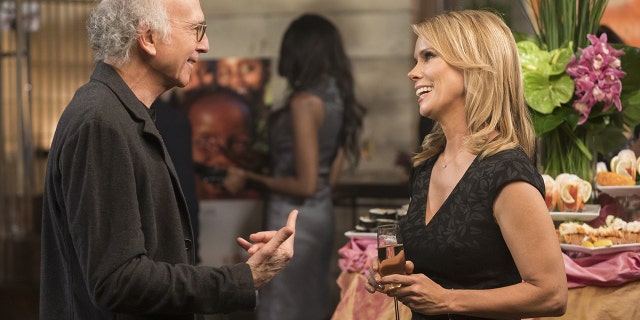 Her on-screen ex-husband said yes so Hines followed up, "Am I in it?"
"[Larry] said, 'Yeah, if you can arrange your schedule around it.' And I said, 'Yeah I think I can.'"
Even though it had been six years since Hines had played the beauty David somehow managed to woo -- and then lose -- on the series based on David's life, the 52-year-old had no trouble slipping back into character.
"It was really easy to get back to Cheryl David and Larry David because it's a very well constructed universe that's not too far off from real life," Hines said.
The actress, who is married to Robert Kennedy Jr. in real life, is so convicing as David's wife, people think the two are actually married.
"Still to this day, I think people think that I might be Larry David's wife."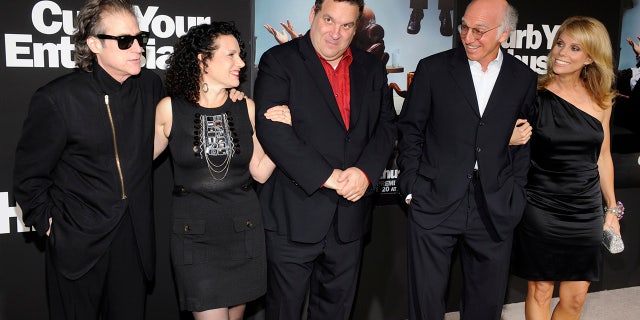 Luckily, Hines doesn't have to put up with David's crazy shenanigans in real life. Dealing with the "Seinfeld" creator's onscreen neuroses has helped her in her marriage to Kennedy.
"It does help to remind yourself to pick and choose your battles," she shared. "[But] there's only one Larry. Larry gets himself into problems and situations that normal people don't."
"Curb Your Enthusiasm" return to HBO on Sunday night.