Charlie Sheen Will Make $100 Million More From Show, Experts Say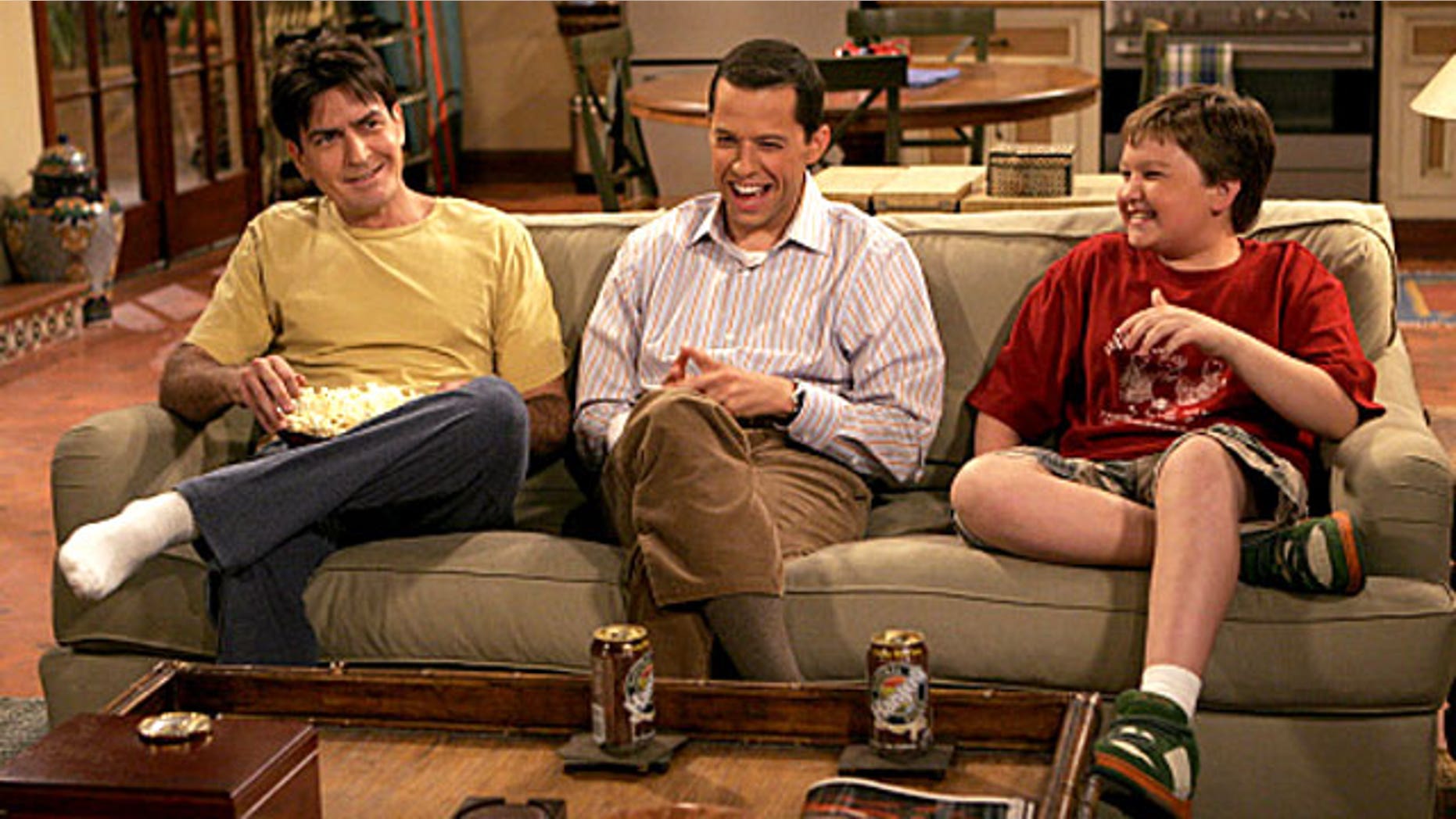 The "Two and a Half Men" gravy train won't be stopping for Charlie Sheen just because he's been fired from the hit CBS series.
As the legal battle wages on between the actor and Warner Brothers, the production company for the hit sitcom, the maniacal star still stands to make $100 million off the show, experts say, regardless of how the legal chips fall.
And that's for doing absolutely nothing.
Even though he will no longer appear on episodes of "Two and a Half Men," and the show may never produce another original episode, Sheen has already made 177 episodes that will live on and pay him into perpetuity.
"Sheen will make millions, depending on how good a deal he got on his residuals when he negotiated his contract because of all the ancillary opportunities there are for the show," Brad Adgate, a television analyst for Horizon Media told FOX411. "Syndication and global distribution of the show are going to be big moneymakers for Sheen."
BLOG: Sheen Says "I'm Losing My Mind."
If Warner Brothers is able to harvest around $4 million an episode for "Men" in domestic syndication, media analysts estimate that Sheen as the show's leading man stands to gain approximately half a million per episode, depending on how his contract was structured, which could give him, conservatively, a revenue stream around $88.5 million in fees from reruns.
Comedy syndication deals are also typically more lucrative than deals for scripted dramas.  If an actor is wise in negotiating his contracts, he typically receives a set dollar amount or a percentage from any re-running of their program. The hit comedy "Seinfeld" finished its run twelve years ago and has made nearly $3 billion through syndication since. While exact figures have not been released, Forbes estimates that the lead actor Jerry Seinfeld brings in between $65 million to $80 million annually from re-runs.
You know Sheen's people were paying attention to Mr. Seinfeld when they negotiated Sheen's deal.
"Two and a Half Men" began syndication three years ago, and is consistently ranked as the number one syndicated comedy for adults. The website TV By the Numbers reported that last week alone, the show had more than 9.5 million viewers of its syndicated reruns. And that's just in the U.S. "Two and a Half Men" has a large international following and could also live in syndication in 20 languages around the world.
DVD sales and Netflix rentals could also be worth as much as $100 million over the next several years according to media analysts, of which Sheen could gain approximately 10 percent, giving him an additional $10 million payday for a show that he is now trying to bury.
For those who are adding along, we're now up to about $100 million.
And if Sheen's camp has their way, and the show continues, he could reap even more of what he is no longer sowing. Sheen's lawyers say their client should continue to be paid for episodes of the show he doesn't star in, because his contract with Warner Bros. contained what they are calling a "Michael J. Fox" clause. That clause refers to a loophole that provided the actor Michael J. Fox with his salary on the show "Spin City" even after he stopped appearing on it.
Ironically, it was Sheen who replaced Fox on the show when Fox, who suffers from Parkinson's disease, left the sitcom to spend more time with his family. Sheen's camp told TMZ that he has an identical clause and should continue to draw his nearly $2 million an episode salary as long as the show remains in production, even if, say, Rob Lowe takes over his role.
A source close to Warner Brothers tells FOX411 that there is no such clause for Sheen. In an 11-page letter to Sheen's lawyer Warner Brothers outlined a litany of reasons why Sheen was fired from the show for "moral turpitude," among them, dangerously self-destructive behavior, drug binges and violence against women. They allege that Sheen failed to live up to his obligations to the show and therefore deserves no further payment.
With or without "Two and a Half Men" money, Sheen won't be standing on bread lines any time soon. In the past two days alone he has inked a merchandising and licensing deal with Live Nation to put his image and catch phrases like "Winning," and "Tiger Blood" on t-shirts, mugs and anything else that sells. Sheen has also reportedly inked a deal for a television show with Mark Cuban's HDNet channel.
Wow. Maybe he is winning.