Charlie Sheen Questions Validity of Obama's Birth Certificate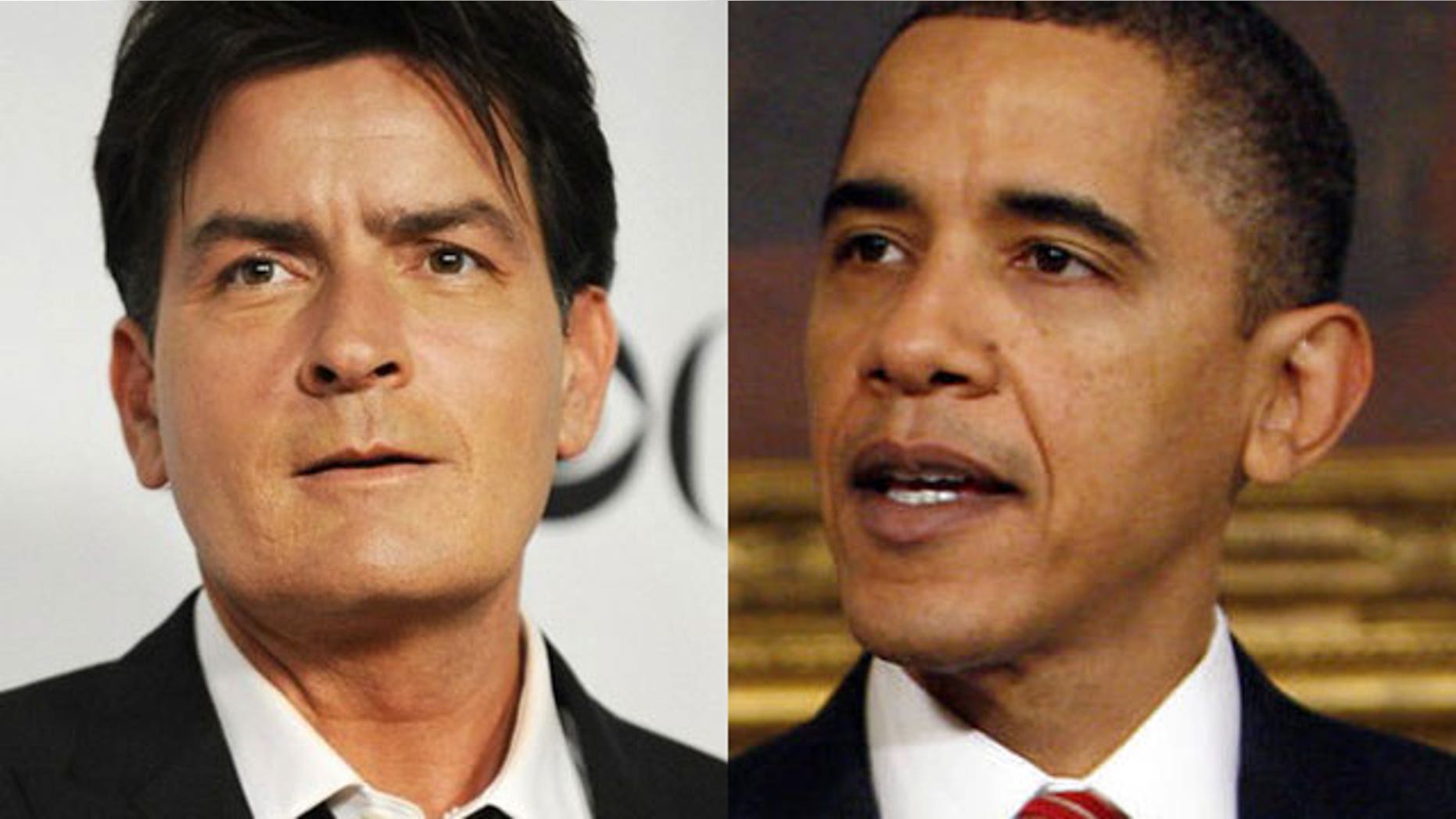 Fresh off of losing his battle for custody of his twin sons Tuesday, Charlie Sheen took on the topic of American politics on his Violent Torpedo of Truth Tour, the Washington Post reports.
Normally reserving his criticisms for his former bosses at CBS and his ex-wives, Sheen went after President Barack Obama, questioning the validity of his birth certificate, while toying with his own ideas about running for office.
"For starters, I was f**king born here, how about that? And I got proof! Nothing Photoshopped about my birth certificate," Sheen said.
According to the Post, Sheen's comments brought cheers from the 3,700-seat venue in Washington, D.C.
Sheen also took on Sarah Palin, calling her a "lunatic from Alaska" and added that he would handle Libyan dictator Moammar al-Qaddafi by making him "marry my [ex-wives] Brooke and Denise."
Yesterday, a judge ruled against giving Sheen sole custody of his 2-year-old twin sons because he was reportedly concerned with Sheen's bragging about substance abuse.
According to a report from TMZ, "Judge Hank Goldberg was well aware Brooke had relapsed into drug use, but the judge was equally disturbed by Charlie's substance abuse and the fact that he bragged about it."
For now, Sheen will continue to share custody under the existing arrangement with Mueller.