Chad Johnson Charged with Misdemeanor Battery, Report Says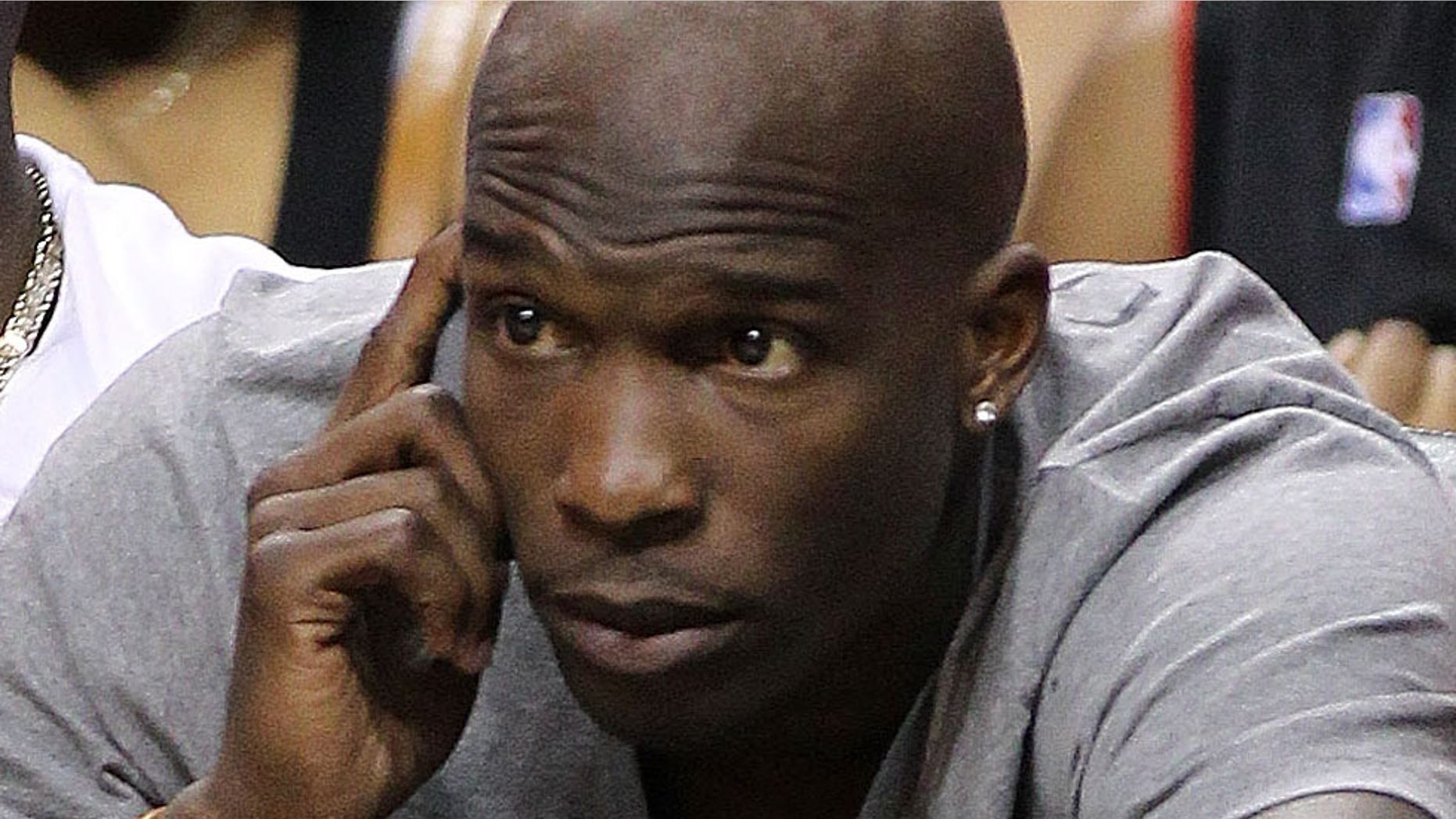 Things are going from bad to worse for Chad "Ochocinco" Johnson, who is still dealing with the repercussions of the spat he had with estranged wife Evelyn Lozada.
Entertainment site TMZ is reporting that Johnson has officially been charged with misdemeanor battery for supposedly headbutting Lozada during an argument, where Lozada claims to have found a receipt for a box of condoms which she assumed was Johnson's.
The State Attorney for Broward County, Fla., filed the charge against Johnson on Wednesday.
If Johnson is convicted it is possible for him to spend at least one year in jail.
Despite the charge, Johnson reportedly has no plans of letting go his estranged wife anytime soon.
Sources close to the couple told TMZ  that the former NFL star is refusing to sign the divorce papers for Lozada because he is still attempting to win her back.
The news about Johnson's refusal to sign the divorce documents comes just after he tattooed Lozada's face on his right leg.
Johnson revealed his new tattoo via his Twitter account   last week Wednesday.
TMZ says it is unclear if Johnson's new ink is real, but his reps confirmed that he got the artwork done over the labor day weekend.
Lozada filed for divorce from Johnson in Florida two weeks ago, claiming her marriage is "irretrievably broken."
The two married on the 4th of July and the wedding was filmed for a reality series that has since been canned.
If true, the marriage would be shorter than Kim Kardashian's infamous 72-day marriage. Lozada and Johnson reportedly had a prenup.
The supposed divorce filing came after the newlyweds got into a spat that landed Johnson in jail and Lozada with a 3-inch gash on her forehead.
Since then Lozada also said Johnson needs to take responsibility for his actions.
"It is my sincere hope that he seeks the help he needs to overcome his troubles. Domestic violence is not okay and hopefully my taking a stand will help encourage other women to break their silence as well," she told TMZ.
Follow us on twitter.com/foxnewslatino
Like us at facebook.com/foxnewslatino