Celebrity designer Anand Jon Alexander admits molesting wannabe model in NYC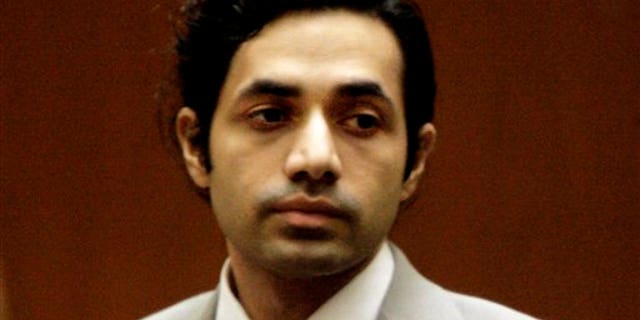 NEW YORK – A fashion designer convicted in California of molesting would-be models pleaded guilty Thursday in New York to a similar charge in a deal prosecutors said was brokered to spare victims from testifying multiple times.
Anand Jon Alexander admitted to one count of criminal sexual act and was sentenced to five years for sexually assaulting a woman he baited with the promise of modeling work.
He had initially been charged with preying on a dozen women, but the figure then dropped down to three. Prosecutors said some of the victims were minors, and some were drugged when he forced himself on them. They say he told one teenager not to report the rape to authorities.
Alexander is already serving 59 years to life in California in a similar case, where some New York victims testified, said Assistant District Attorney Maxine Rosenthal. He's also facing similar charges in Texas, she said. Prosecutors agreed to the deal in part "to spare the victims from having to testify at multiple proceedings" and because he is already serving substantial prison time.
Alexander, who wore a form-fitting gray suit, disputed the reason for the deal in court but didn't elaborate. The New York prison time amounts to time served, so no years will be tacked onto his California sentence, his attorney said.
Born in India, Alexander — known professionally as Anand Jon — launched a fashion line in 1999 and built it into a high-flying career. He was featured on "America's Next Top Model," worked with such celebrities as Paris Hilton and Mary J. Blige and was among 20 people profiled by Newsweek in 2006 as up-and-coming players in various industries.
Then sex assault allegations against Alexander began surfacing in 2007. He was convicted in Los Angeles the next year of sexually assaulting seven women and girls, some as young as 14.
Alexander's attorney said after the plea that he admitted to the crime so he could get evidence and materials from New York prosecutors needed to "effectively overturn his California conviction."
"Considering the initial 49 charges included allegations of rape, drugging and mafia death threats, the settlement of one conviction involving Mr. Alexander's giving oral sex to an adult female was acceptable," they said in a statement.