'CBS This Morning' gaining ground on 'Today,' 'GMA'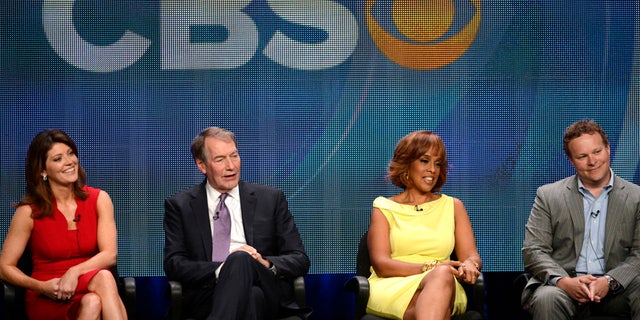 NEWYou can now listen to Fox News articles!
"CBS This Morning" is creeping up on the "Today" show and even "Good Morning America."
According to the latest Nielsen data, released following the week of April 10, "GMA" remains at the top of the network morning-show heap with 4.29 million total viewers, ahead of "Today" at 4.01 million and "CBS This Morning" at 3.64 million.
Five years ago, ABC's "GMA" climbed into first place, ending "Today's" 16-year run as the most-watched morning show. And "GMA" is still No. 1 today, with a 5-percent lead over its NBC rival, though "Today" is still tops in the highly sought after 25-54 year old demo.
Still, both shows are losing viewers.
"GMA" fell 9 percent in total viewers and 11 percent in the demo last year, while "Today" tumbled 12 percent in viewers and 16 percent in the coveted 25-54 age demo.
"CBS This Morning," meanwhile, is up 42 percent in viewers and 2 percent in the demo.
TJ Walker, president of Media Training Worldwide, credits CBS This Morning's success to co-hosts Charlie Rose, Gayle King and Norah O'Donnell.
"CBS is catching up to the 'Today Show' because CBS made the daring gamble to be a little different," Walker said. "Selecting an old-timer like Charlie Rose and doing long-format interviews aren't what typically works in morning TV. But CBS has shown that not only is it OK to be different, it pays to be different if you want to distinguish yourself in a marketplace where most network news shows all look and sound alike."
ABC's ratings release for the week of April 17 showed that "GMA's" lead over "Today" increased 55 percent over the week before. NBC did not return requests for comment, and CBS directed inquirers to a TVNewser article that highlighted the network's recent high ratings for "CBS This Morning."