Catherine Zeta-Jones was 'a wonderful kisser' during steamy sex scenes of 'Cocaine Godmother,' says co-star
Catherine Zeta-Jones is stripping away her movie star looks to become a real-life Colombian drug lord who reportedly masterminded more than 200 murders.
The 48-year-old Welsh actress is starring as the infamously brutal Griselda Blanco in the Lifetime biopic "Cocaine Godmother." The film has already stirred headlines for Zeta-Jones' jaw-dropping sex scenes with her co-star Jenny Pellicer, who plays her lover Carolina.
And the fellow actress is all too willing to kiss and tell.
Fox News spoke with Pellicer about the film and getting intimate with the Academy Award-winner in front of cameras.
Fox News: What can audiences expect from the film?
Jenny Pellicer: This is a very interesting story, obviously, about this incredible, magnetic character that was Griselda Blanco… This film presents her life story from the time she was a young girl to the end of her life. And it gives a whole picture of everything she endured. It is quite true to her actual life in this sort of documentary format. I think it's a very interesting insight into the workings and inner workings of this powerful, sociopathic human being.
Fox News: With shows like "El Chapo" and "Queen of the South," why are viewers fascinated by drug lords these days?
Pellicer: I think it's just a very current conversation… If we look back at stories from the 1920s about Al Capone or Prohibition time – I think people are just interested about stories of the darker underbelly that exist in the world we live.
And we find that fascinating because I think as human beings we just find stories about people who are different than us or living completely different lives… We just want to know why. What makes these people tick? And how did they end up in this business?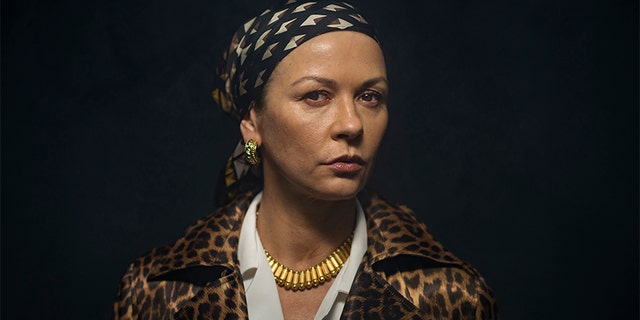 Fox News: What drew you to the role?
Pellicer: So many things. First of all, it was a great script and a really fascinating story. I really didn't know much about Griselda Blanco. I associated this industry of the cartel world with having a masculine energy to it… [But] most importantly, Catherine. Catherine Zeta-Jones was going to play the role of Griselda and I was going to get the chance to play opposite her and be her lover. It was very exciting to me. She is someone I deeply respect and admire, so I was super excited. Pee-in-my-pants worthy of excitement. I couldn't believe it.
Fox News: How was it playing her lover?
Pellicer: It was marvelous, I confess. She's stunning. It was a dream. She made my work really easy! It's easy to be in love with Catherine Zeta-Jones. It was a delight, it really was. I mean, of course, there were certain awkward moments when you're going to do a love scene. It's always nerve-racking.
But we had a blast and just laughed even though you have to endure all of these awkward things, like tape over your nipples and every region and it gets hot and sweaty and it falls off – it's just a mess. We were able to just do it. And really, who wouldn't be in love with Catherine? I felt like when you're young and you fall in love for the first time or you're kissing someone for the first time. It was like that. So it was a great experience for me.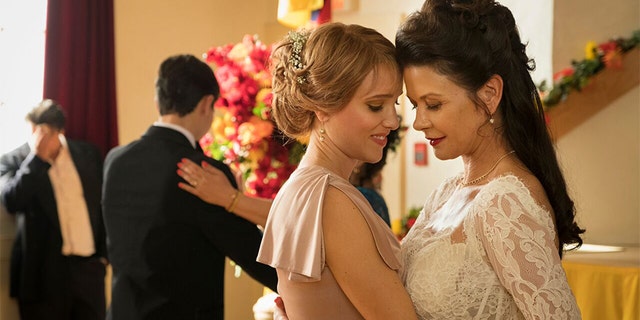 Fox News: Is she a good kisser?
Pellicer: She's a wonderful kisser! Yes, she has wonderful lips. What can you do? It's the truth!
Fox News: How was it watching Catherine Zeta-Jones transform into Griselda Blanco?
Pellicer: Catherine was unbelievable. She was so dedicated. She had prepared so much for this role. She gave everything. She didn't care about makeup, she wanted to look as genuine and as real and not have the emphasis be on looking beautiful, which is very difficult for a very beautiful woman.
I really respect her for being so vulnerable and exposed on screen. I think that speaks volumes. She just put herself out there and I really admire her for that. And I think she did a fantastic job.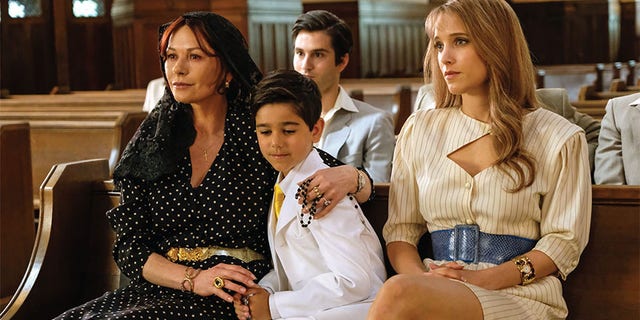 Fox News: Was your character was based on an actual person?
Pellicer: Carolina was not based on a real person. Everybody else in the movie is. Carolina is almost a representation of the beautiful, the vulnerable, and the true thing Griselda has in her life, as opposed to everything else, which was tormented and dark and quite miserable. I do know Griselda Blanco was notorious for having orgies and she did not discriminate.
She was with women and with men. Because she just had this magnetic personality. She was just one of those people who would just walk into a room and you paid attention. She just sort of sucks people in. There was just a feeling that you would be sucked into her nest and devoured and probably end up dead.
Fox News: Is there anything to be learned from this criminal?
Pellicer: …For me, there's no denying this person was a sociopath. She was a murderous criminal. What is interesting for me and I think most humans find compelling is the human story. Why do we act in certain ways? And our history. So to follow her from the time she was a young girl and already at the age of 10 a prostitute and already having killed someone.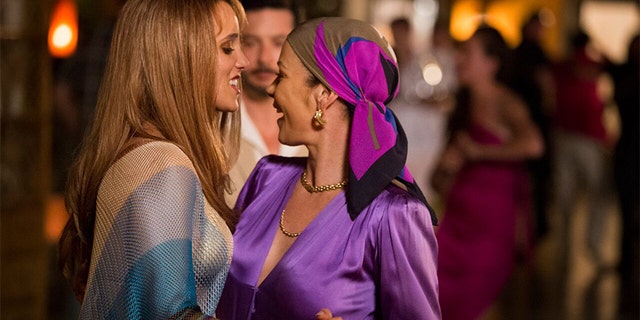 This was based on truth. This was her life. She grew up in a time in Colombia when there were dead people on the streets, where she was working as a prostitute and her relationship with her mother was terrible. It was awful. And so understanding the environment she grew up in is very important, I think. And it goes for everybody. Everyone comes from somewhere and born into an environment that shapes you.
"Cocaine Godmother: The Griselda Blanco Story" premieres Saturday at 8 p.m. on Lifetime.