Catherine Hicks wants to see a '7th Heaven' reunion without Stephen Collins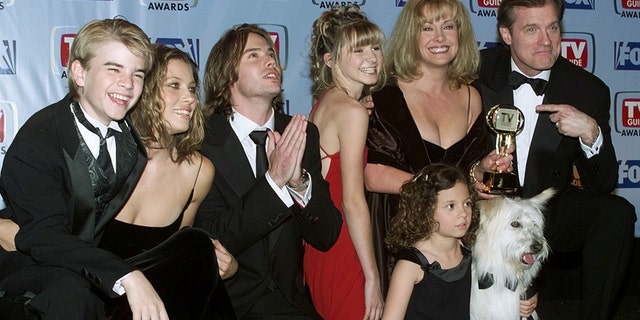 "7th Heaven" star Catherine Hicks would love to see the show have a reunion, but only if Stephen Collins' character is killed off.
In 2014, Collins confessed to child molestation, and reruns of the show were yanked off the air.
Hicks had kind words for all her costars when she caught up with TMZ – except for Collins.
"I think we'd all love to be together," she said when asked about a possible reunion.
She joked, "We'd have to open with Stephen's coffin."
Hicks played Collins' TV wife, Annie. Collins' played Reverend Eric Camden. The show followed the couple as their family grew.
The TV star said the show could be "6th [Heaven]," referencing the need to get rid of Collins' character. She said the show could include "a new boyfriend for Annie."
"We'll adopt," she said with a laugh.