Cate Blanchett addresses Woody Allen controversy: 'I don't think I've stayed silent'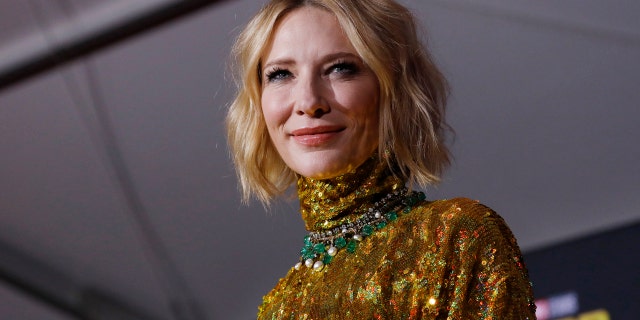 Cate Blanchett, who starred in Woody Allen's 2013 film "Blue Jasmine," addressed complaints that she has stayed silent on the sexual allegations surrounding the famed director.
Blanchett was asked in a recent interview how she is able to juxtapose being a #MeToo supporter while staying silent about the director's allegations.
"I don't think I've stayed silent at all. At the time that I worked with Woody Allen, I knew nothing of the allegations," Blanchett told CNN. "At the time, I said it's a very painful and complicated situation for the family, which I hope they have the ability to resolve."
Dylan Farrow, the 32-year-old adopted daughter of Mia Farrow, has stood by the claim that Allen sexually assaulted her when she was 7 years old, and for more than two decades.
Farrow recounted her sexual assault in an emotional interview with Gayle King on "CBS This Morning" in January.
"I was taken to a small attic crawl space in my mother's country house in Connecticut by my father. He instructed me to lay down on my stomach and play with my brother's toy train that was set up," Farrow recalled. "And he sat behind me in the doorway, and as I played with the toy train, I was sexually assaulted… As a 7-year-old I would say, I would have said he touched my private parts."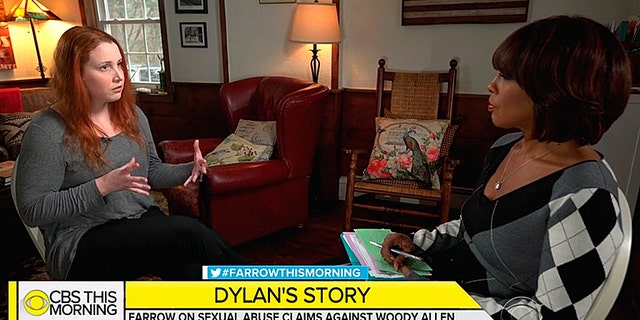 King then played a video of Allen's interview with "60 Minutes," during which the director denied the allegations and suggested his ex Mia Farrow coached Dylan in an effort to destroy him during their "very bitter acrimonious custody fight."
After watching the clip, Dylan Farrow broke down in tears saying she "thought I could handle" watching Allen.
"He's lying and he's been lying for so long. And it is difficult for me to see him and to hear his voice. I'm sorry," Farrow, who is a mother, said through tears.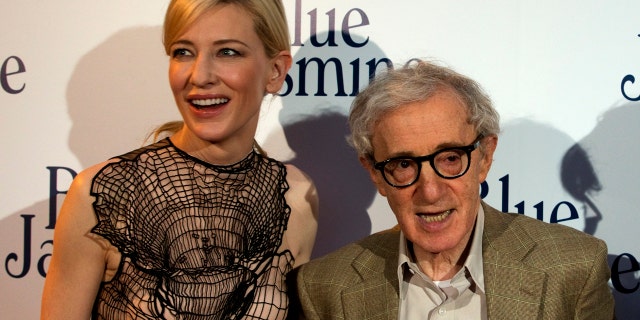 Blanchett, who won the Best Actress Academy Award for her role as Jasmine in Allen's film, was attacked by Farrow in an open letter she penned in The New York Times in 2014.
Farrow called out Blanchett for her work with Allen and said, "What if it had been your child, Cate Blanchett? Louis CK? Alec Baldwin? What if it had been you, Emma Stone? Or you, Scarlett Johansson? You knew me when I was a little girl, Diane Keaton. Have you forgotten me?"
The "Blue Jasmine" actress responded to Farrow and said, "It's obviously been a long and painful situation for the family, and I hope they find some resolution and peace."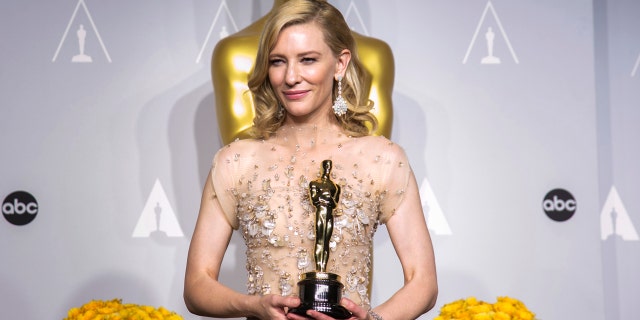 Though the "Annie Hall" director has never been convicted for the allegations, Blanchett explained that she would support the claims needing to be re-investigated if legal action were to be taken.
"If these allegations need to be reexamined which, in my understanding, they've been through court, then I'm a big believer in the justice system and setting legal precedents," she said. "If the case needs to be reopened, I am absolutely, wholeheartedly in support of that."
Fox News' Sasha Savitsky contributed to this report.