Carrie Underwood's scar visible as star details fall: 'I didn't know how things were going to end up'
Carrie Underwood spoke in detail about the scary fall that left her with 50 stitches in her face and a broken wrist as the singer's scar is visible for the first time.
The "Cry Pretty" singer said on iHeartRadio's "The Bobby Bones Show" that she "didn't know how things were going to end up" after that incident in November.
"I was taking the dogs out...and I just tripped," the 35-year-old said on Bones' show on Thursday. "I went to catch myself and I just missed a step."
Underwood said if it weren't for that "one step" she would have been "perfectly fine."
"It was one step that messed everything up."
The fall left the country star with a broken wrist and a huge gash around her upper lip.
Bones asked Underwood where she had her stitches and she said, "Around my mouth."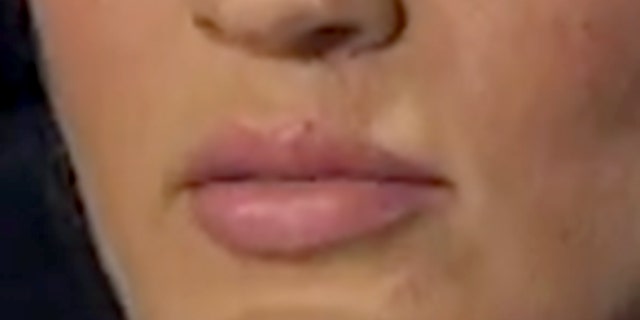 The scar, which was not visible at Sunday night's ACM Awards when the singer performed, was noticable during her interview with Bones.
Underwood had warned fans after the fall that when they saw her next should would "not quite [look] the same."
But Bones pointed out that Underwood didn't really look any different.
Underwood explained that she's been "very fortunate in the healing process" but that at the time she didn't know how she would end up.
"I was at a point where I didn't know how things were going to end up. I didn't know what was going to go on. I didn't know what it was going to heal like," she told Bones.
Underwood added she was concerned her 3-year-old son, Isaiah, would be scared of her injury.
"I was worried he would be scared of me," she recalled. "But now if I put makeup on, he's like, 'Mommy, your boo-boo's all gone.'"
She said she feared she would bump into fans at the supermarket and they would post a photo of her on social media causing people to question "what happened" to her face.
"It was important to me as I started resuming my life again, and going to the grocery store, and taking my kid to school, and stuff like that. I was like, 'OK, somebody's going to creep on me at the grocery store.' And you know people are going to be like, 'What happened?' when they post it on Instagram."