Carrie Fisher and Debbie Reynolds memorial dated and location announced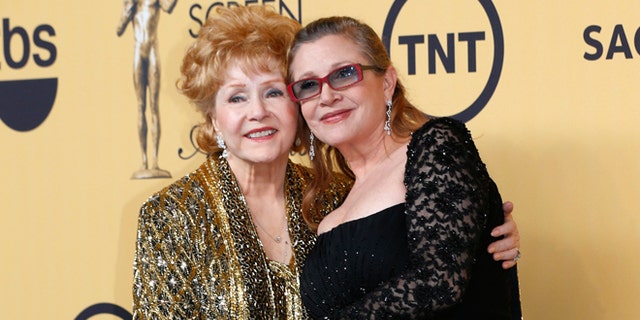 A joint public memorial for Carrie Fisher and her mother Debbie Reynolds will be held on March 25 at the Forest Lawn Hollywood Hills.
Todd Fisher, Carrie's brother and Debbie's son, made the announcement via his website.
"We will be celebrating their lives with friends, family members, and the people who loved them, you. The service will begin at 1:00 PM and immediately afterwards, those who want to walk to their final resting place are welcome to do so," the post read.
"There are a limited number of seats available, and it will be on a first come first come, first seated basis, There are no tickets, it is first come, first seated. There will be room for overflow in the huge lobby as well as the outside with screens to watch and hear the service."
The announcement was made exactly one month after Fisher died. Reynolds passed away the next day.
A private funeral for Reynolds was held on Jan. 6. Her son was seen carrying his sister's ashes in an urn shaped like an oversized Prozac pill.
"Carrie's favorite possession was a giant Prozac pill that she bought many years ago. A big pill," he said at the time. "She loved it, and it was in her house, and Billie and I felt it was where she'd want to be."
The "Star Wars" icon died after suffering a heart attack at age 60. She had a major role in 2015's "Star Wars: A Force Awakens." A younger Fisher was digitally created for the more recent "Star Wars: Rogue One."
Reynolds was a screen and stage legend. She died at age 84.