Carol Channing reveals she refused to say the F-word for laughs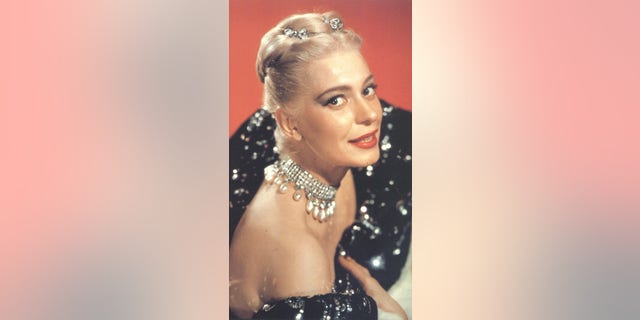 Oscar-nominated actress and beloved comedienne Carol Channing would do almost anything for a good laugh – except toss around four-letter words.
The 97-year-old recalled a 2006 episode of "Family Guy" titled "Patriot Games" where she was asked to drop the F-bomb for her guest appearance.
"I did an episode of 'Family Guy,' in which they wanted me to say the F-word. You know that one? Well, I refused. We finally agreed that I would say 'friggen'… That was our compromise. And I think it was just as funny as the other," Channing told Fox News. The star requested her interview be conducted over email due to recent hearing issues she's been struggling with.
Channing knows a thing or two about entertaining audiences. In her first film role, 1956's "The First Traveling Saleslady" opposite Ginger Rogers, she gave Hollywood newcomer, a young Clint Eastwood, his first on-screen kiss.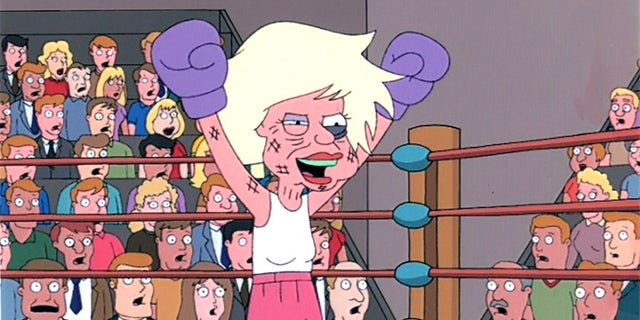 Channing also made her mark on Broadway with musicals. She played Lorelei Lee in "Gentlemen Prefer Blondes" on December 8, 1949 until September 15, 1951. She later revisited the character in the Broadway production of "Lorelei" in 1974.
Marilyn Monroe would go on to take over the role of the blonde bombshell in the 1953 film adaptation, but it was Channing who gave the character her comedic spunk on stage.
Channing stayed busy over the years as madcap Muzzy Van Hossmere in 1967's "Thoroughly Modern Millie," as well as embarking on national tours for "Hello, Dolly!"
She also appeared in several hit TV shows, such as "The Love Boat," "The Red Skelton Hour" and "Rowan & Martin's Laugh-In."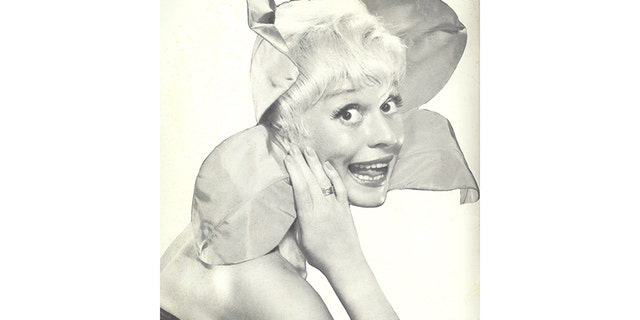 Channing admitted she wishes female comedians today would be more willing to rely on humor and less on foul language to crack a joke or two.
"I've never understood the use of vulgar language, but the definition of risqué is open to interpretation," she explained. "I suppose I did many things in my shows that could be considered risqué… at the time… right up until my 90s."
And before Beyonce, Katy Perry or even Madonna, it was Channing who was the first featured solo artist to appear during the halftime show at Super Bowl IV in 1970 in front of 80,000 people.
She performed again in 1972, making her the first Super Bowl repeat performer.
"I am proud of it now, but at the time I certainly didn't know it was going to be that big of a deal," said Channing. "We just saw it as an opportunity to promote the current show. The result was very positive, so I did it again.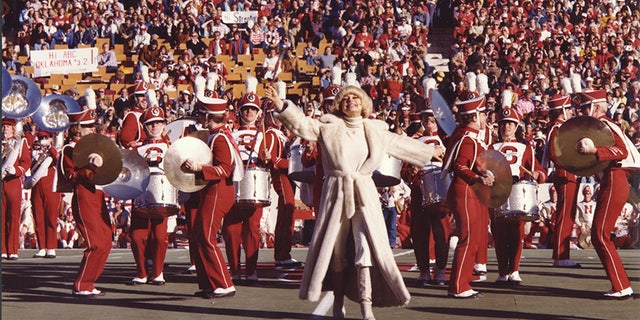 "I honestly can't offer a comment on any others who have participated since then… I never had time to watch. [But] those who are tapped to do the halftime show are very lucky and part of a very exclusive club… which I suppose makes me the matriarch."
Channing fondly recalled other highlights of her career, like her friendship with Lucille Ball.
"She never minced words," said Channing. "She said what was on her mind and her advice was always very sincere and heartfelt. She wanted everyone to succeed… [And] she loved backgammon!"
Ball died in 1989 at age 77 after undergoing heart surgery. But Channing said Ball's legacy lives on within her daughter, entertainer Lucie Arnaz. Channing revealed Arnaz frequently visits her.
"She is a good friend and every bit as talented as her mother," said Channing.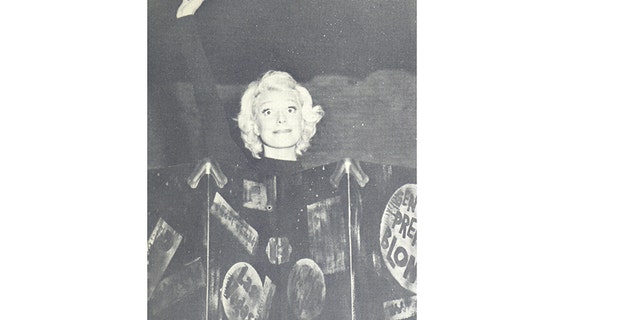 As for life these days, it's far from the bright lights of Broadway.
"Boring," she said. "Oh well, I still meet with friends and I'm enjoying life at 97 here in Palm Springs. They are trying to establish a new theater here in the desert, and if they raise enough money I understand they might be calling it The Carol Channing Playhouse. Wouldn't that be wonderful? What an honor that would be."
Still, Channing is determined to stay busy being creative. Some may believe it's the secret for her lasting success. But to Channing, it's much simpler than that.
"Just lucky I guess," said Channing. "That was title of my book. It was based on an old joke. Here it is: Cop to hooker, 'What's a nice girl like you doing in a place like this?' She answers, 'Just lucky I guess.' That has been my life."
Channing has seemingly done it all as a performer. Looking back, she has zero regrets. Instead, she is more interested in what the future holds.
"Regret leads to negativity and negativity kills creativity," said Channing. "Given the opportunity, I might change a choice I made, but you can't regret making what you thought was the best decision at the time."