Carol Burnett: Lucille Ball was a 'mentor,' but I would have made it without her
Carol Burnett has a new show coming to Netflix, but it's nothing like the one that made her the biggest female comedian of her day.
"You couldn't do today what we did back in the 70s, because we did actually like a Broadway mini musical comedy review every week," Burnett told Fox News.
"Twenty-eight piece orchestra, a rep company, Harvey, Vickie, Tim, Lyle, two guest stars a week, 12 dancers, huge production numbers, 65 costumes a week by Bob Mackie. So we really mounted what was really like a little Broadway show every week."
With 279 episodes that aired across 11 seasons, "The Carol Burnett Show" was one of the most popular television comedies of all time, and many have said it helped pave the way for a whole new generation of funny ladies. But Burnett won't take credit for that.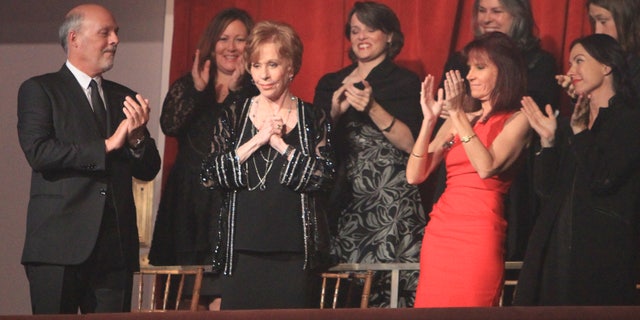 "Tina Fey, Amy Poehler, Kristen Wiig, all these wonderful comediennes would be doing what they're doing today, so I'm not taking credit for any of that," she said. "I loved Lucille Ball. She was a mentor, but I think had I never met her or had she never been born and had the 'Lucy' show, I think I would have done what I wanted to do. So I feel that way about the women who are at the forefront today."
Burnett, 85, said she's excited to be on Netflix because "they leave us alone."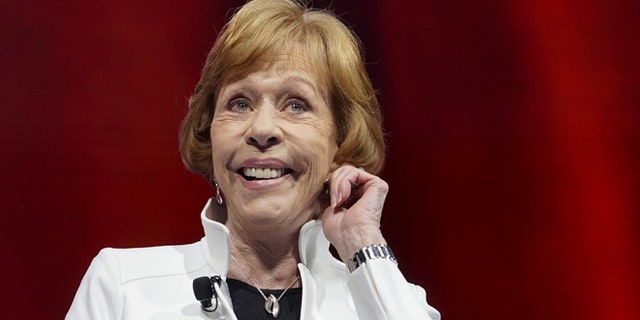 "Nowadays, the networks, they don't leave people alone," she explained. "Everybody has to have an opinion. Everybody has a suggestion that they want you to do, and … some of them don't have the wherewithal to be able to explain what they mean. They just want to be heard and you know, that's too bad."
The freewheeling style of "The Carol Burnett Show" is also a rarity on TV today.
"When we started this show, I wanted it to be as much of a live show as possible, so if something went wrong we would just keep going like you would if you were on Broadway. You can't stop," Burnett said.
"We would just go with it. I mean, you see us on YouTube or in some of the DVDs, there's some sketches where we're going at it and you see a microphone come into these shots. We didn't stop. We just kept going you know because we had a live studio audience and I never wanted to break the momentum. To say 'Oh gosh we got to do this again,' and then the audience gets bored."
Not to mention the tens of millions who tuned in every week.
"Way back when I had my show, it was appointment television because there were only three channels ... so you would have an audience of maybe 30 million a week, which is unheard of today because there are 18 million channels to choose from."
Netflix's "A Little Help With Carol Burnett" series features the comedian and a celebrity guest (Lisa Kudrow, Mark Cuban and Wanda Sykes all appear on episodes) talking to a panel of five little kids ranging in ages from five to nine.
"This is strictly, truly a family show so the little kids can watch it and get it on one level and their parents can watch it and they know it's safe to watch," Burnett said.
"There aren't too many shows, I think, that families can watch together, and this is one."
Liza Aristizabal contributed to this report.