Cara Delevingne asked Princess Eugenie for permission to wear a suit to the royal wedding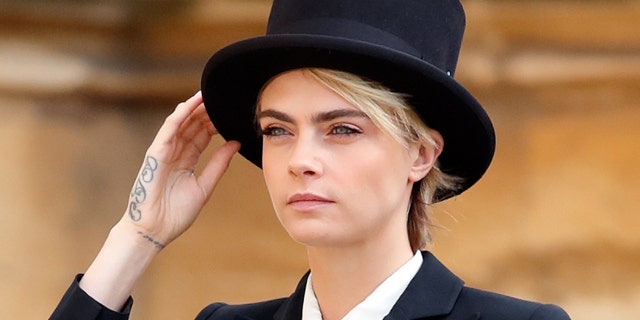 Cara Delevingne has never been one for following the rules.
So naturally, when it came time to choose an outfit for Princess Eugenie's wedding in October, the 26-year-old model decided to break royal protocol (which strongly suggests women should wear a modest day dress and hat), opting instead for a three-piece suit complete with tails, top hat and toothpick.
But while the outfit had many royal etiquette experts up in arms, the "Suicide Squad" star explained it was actually approved by the princess herself.
"Eugenie has been a friend of mine since I was a kid and I've always wanted to wear tails," Delevingne said in an interview with Grazia magazine. "I texted her, as I wasn't sure about it and she was like: 'Of course, I expected nothing else from you!'"
Delevingne added, "I found it interesting how many people came up to me and said: 'You're so brave to wear that!' I was like, really? I feel way more comfortable like this."
Plus, no chance of a wardrobe malfunction in the face of those gale-force winds.
This story originally appeared in the New York Post.