Canadian TV host Chris Hyndman found dead in alleyway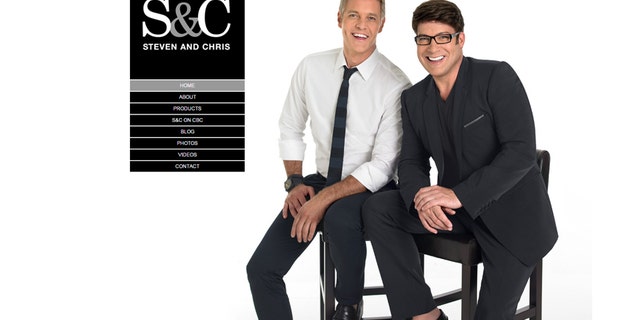 Chris Hyndman, co-host of the Canadian lifestyle show "Steven and Chris," has died.
The Canadian Broadcast Corporation, which broadcasts "Steven and Chris," said Tuesday that Hyndman, 49, was found without vital signs Monday night in a Toronto alleyway.
Hyndman co-starred with off-screen partner Steven Sabados on the daily series, one of several projects that featured the couple's chemistry and affectionate rapport.
In 2007, they launched their own line of furniture, textiles, decorative accessories and area rugs.
They launched their own talk show "Designer Guys" in January 2008, focusing on home decor, entertaining and fashion.
According to the pair's website, their various television programs have aired in more than 80 countries worldwide, including the U.S. Their design work has been featured on The Oprah Winfrey Show.
(function(d, s, id) { var js, fjs = d.getElementsByTagName(s)[0]; if (d.getElementById(id)) return; js = d.createElement(s); js.id = id; js.src = "//connect.facebook.net/en_US/sdk.js#xfbml=1&version=v2.3"; fjs.parentNode.insertBefore(js, fjs);}(document, 'script', 'facebook-jssdk'));