'Can you hear me now?' Verizon guy recalls financial struggles: 'I never felt secure'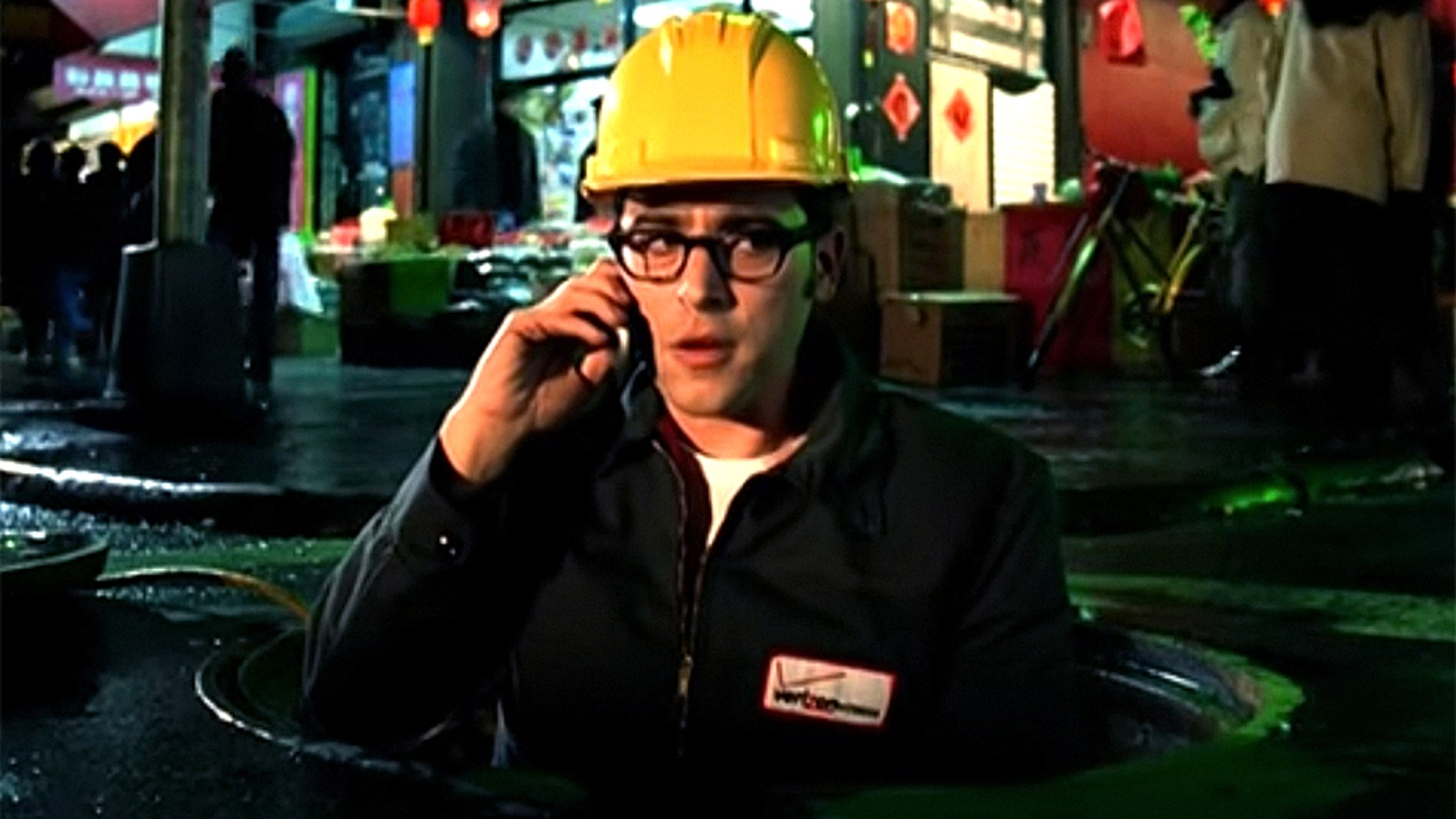 Paul Marcarelli had no idea his life would change when he uttered the catchphrase "Can you hear me now?" in a 2001 commercial for Verizon.
The actor with the horn-rimmed glasses became an instant pop culture sensation, but he was just thankful to earn a paycheck.
WHAT EVER HAPPENED TO 'DELL DUDE' BEN CURTIS?
"When the Verizon job came along in 2001, I was basically debt-free, but broke," the 47-year-old recently told Wealthsimple Magazine. "In fact, I was in charge of buying the turkey that year for a big Thanksgiving potluck with friends. I'd reserved the bird, but I had no idea how I was going to pay for it. Part of my first Verizon check covered the bird. And it was delicious."
But despite the TV campaign's success, Marcarelli always wondered if he would be down on his luck as a struggling actor again.
"Certainly, the Verizon job changed things, but I was always afraid the job was going to go away, so I never felt secure," he admitted. "And since I was working for them pretty much full time, it also meant that I was back to a single source of income.
"For something like 12 years, every time they picked up another option year, I would have exactly one day in which I felt OK, then 24 hours later I started obsessing again about whether or not I'd be fired by the time the year was out."
Marcarelli also revealed how everyone believed he became incredibly rich when in reality he was still coping with his newfound fame.
"I can't tell you how many times people said, 'Dude, you won the friggin' lottery!'" he said. "Even people I worked with would say that... And while I acknowledge the luck that is inherited in any good thing that happens to you in your life, I'm also like, 'When you win the lottery all you have to do is show up and cash in the damn ticket!'
"The work is well-paid, but you may be surprised to know that it's actually a lot of work — the kind of thing that requires lots of travel away from friends and family, and I never know where I'm going to be from one week to the next, year after year."
Still, the Connecticut native was grateful for the gig. Marcarelli spent his childhood working on his family's small farm and later helping his father and twin brother wax the pews at their local church.
And while he received his first serious paycheck as an actor in the mid-'90s after filming a series of commercials for Old Navy, he ultimately found himself in financial trouble.
"Some days there'd be 10 checks waiting for me in my mailbox," he recalled. "I made more than $30,000 for one day of work. It was mind-blowing… For the most part, I've been very responsible with my money, but there was one period of time in my mid-20s during the commercial actors stake when I got into bad credit card debt, and I needed a friend to bail me out.
"It was a horrible feeling — since then I've never bought anything I couldn't afford to pay for in cash. And I never carry a balance over from one month to the next."
Despite his success with Verizon, the partnership came to an end in 2014 after nine years, when the wireless company chose to go in a different direction with its advertising, he claimed.
In 2016, Marcarelli changed allegiances and has appeared in commercials with rival company Sprint. USA Today reported Sprint did not disclose what it was paying Marcarelli to appear in its ads.
Marcarelli also invested in several homes and recently sold an apartment in Brooklyn last May.
These days, he's not taking his wealth for granted.
"I've had the same people managing my career and finances since long before I was a big earner, some of whom might still be tempted from time to time to remember me as the kid who couldn't afford the Thanksgiving turkey," he explained.
"That is not the position from which to begin a negotiation. But that's on me. Part of my job is asserting myself (and trying to be seen) as a grown-up professional, as opposed to a hungry neophyte."
Marcarelli added, "The worst investment was also kind of great: Making films. Although I've not made any serious money producing films, there is a very enriching feeling you get when seeing an idea you had all the way through."